Michelle Montgomery, MA, MPP, PhD
Associate Professor and SHS Division Chair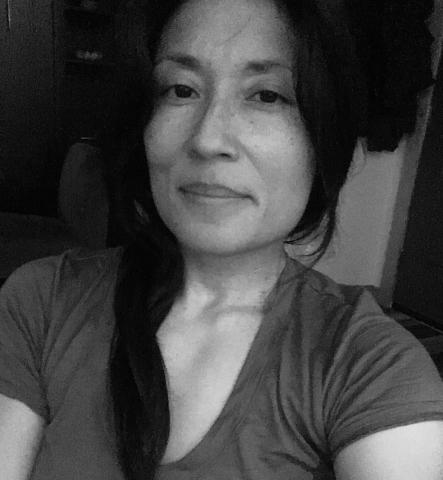 About
Degrees
Ph.D.
Language, Literacy, and Sociocultural Studies
University of New Mexico
2010
M.A.
Bioethics
University of Washington Seattle
2013
M.P.P.
Plant Pathology
North Carolina State University
2001
B.S.
Biology
North Carolina Agricultural and Technical State University
1996
Dr. Montgomery also holds an appointment as an Adjunct Associate Professor, Interim Director of Undergraduate Studies, Department of Bioethics and Humanities, School of Medicine at the University of Washington Seattle.
Introduction
Dr. Michelle Montgomery (enrolled Haliwa Saponi/descendant Eastern Band Cherokee) is an Associate Professor of American Indian Studies and Ethnic, Gender, and Labor Studies in the School of Interdisciplinary Arts and Sciences at the University of Washington, Tacoma. She is also the Assistant Director for the Office of Undergraduate Education, and the Cohort Director for Muckleshoot Programs in the School of Education. Dr. Montgomery's community engaged scholarship through the Indigenous Speaker Series focuses on Indigenizing and decolonizing the climate justice narrative, environmental ethics connected to Indigenous Peoples' identities, and eco-critical race theory to eliminate racial and environmental oppression.
In Solidarity - BLM & MMIW
Affiliations
2017-Present Native American and Indigenous Studies Associations
2016-Present Rising Voices: Climate Resilience Through Indigenous and Earth Science
2015- Present Indigenous Speaker Series (https://www.indigenousspeakerseries.com)
2010-Present Native Research Group
2010-Present American Indian Research Association
2010-Present Indigenous Peoples Climate Change Work Group
Teaching
and Courses Developed
• TEGL 201 Introduction to Indigenous Philosophy
• TEGL 202 Introduction to American Indian Contemporary Issues
• TEGL 210 Introduction to Qualitative Methodology and Research Ethics
• TEGL 301 Introduction to Indigenous Women and Feminism
• TEGL 302 Tribal Critical Race Theory and Critical Race Theory
• TEGL 303 Introduction to American Indian Education
• TEGL 304 Indigenous Ethnoecology
• TEGL 306 Indigenous Peoples of the Pacific
• TEGL 365 Indigenous Ethnobiology
• TEGL 401 Critical and Indigenous Methodologies
• TEGL 464 Indigenous Health, Political Ethnoecology and Governance