Jeffrey Cohen, Ph.D.
Executive Director, Office of Global Affairs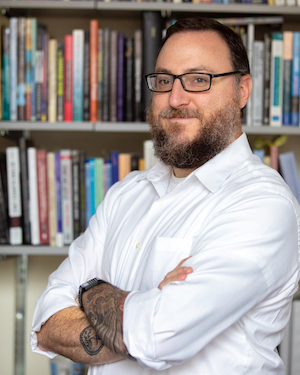 Degrees
Indiana University of Pennsylvania
Indiana University of Pennsylvania
Jeff joined the School of Social Work and Criminal Justice faculty in 2012, earning tenure and promotion to Associate Professor in 2017. He currently serves as Executive Director of UW Tacoma's Office of Global Affairs, which includes International Student and Scholar Services, Fellowships and Awards, and Study Abroad. He is also President of the American Men's Studies Association, an international organization dedicated to the critical study of men and masculinities. Jeff is a first-generation college student who earned a doctorate in criminology from Indiana University of Pennsylvania in 2009. He has taught courses across the criminal justice curriculum and in the Global Honors and Core programs. He has co-taught multiple criminal justice focused study abroad programs, including to South Korea, the Netherlands, and Ireland and Northern Ireland. Jeff's scholarship focuses on the criminalization of school bullying, intersections of gender, masculinities and crime, Integral theory, and the transformative impact of study abroad. His forthcoming co-authored book "Criminology Explains School Bullying" (University of California Press, Sept. 2020) explores the application of criminological theory to school bullying, and is part of a 10-book series for which he serves as co-editor.