Zhenyu Tian, Ph.D.
Postdoc research scientist
Office
Center for Urban Waters 300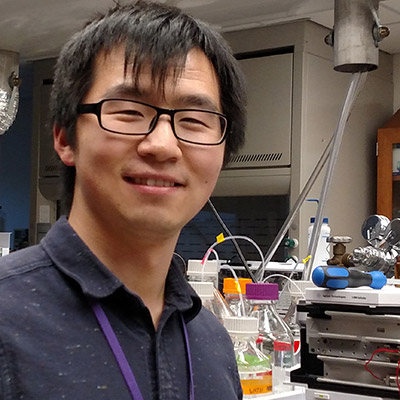 Degrees
University of North Carolina
Chinese Academy of Sciences
Zhenyu is a research scientist at the Center for Urban Waters, University of Washington, Tacoma. He holds a M.S. from Chinese Academy of Sciences, and a Ph.D. from UNC-Chapel Hill, both in environmental science. He is interested in emerging organic pollutants, and the innovative methods in environmental and analytical chemistry.
Environmental chemistry; Emerging contaminants; Non-target analysis; Environmental exposure;
Metabolomics; Environmental remediation; Transformation products, Mass spectrometry