Gordon Brobbey, Ph.D.
Assistant Professor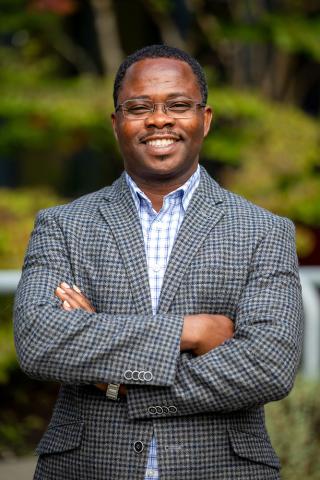 About
Dr. Brobbey is on leave for the 2023-2024 academic year.
Introduction
Gordon is joining UWT from the University of South Florida, Tampa where he earned a PhD in Curriculum and Instruction, with a concentration in special education policy. While at the University of South Florida, Gordon was a graduate assistant and taught multiple special education undergraduate courses. Prior to that, he was a special education teacher in the K-12 setting where he taught students with varying exceptionalities, mostly at the secondary level.
Gordon's research interests are in the areas of special education policy, pre-service special education teacher preparation, and special education teacher accountability and effectiveness. He is also interested in issues relating to how professionals and students from marginalized backgrounds navigate the K-12 and higher education systems. He brings a multilayered and global approach to his teaching and scholarship.
Aside teaching and research, Gordon likes to volunteer, travel, and spend time with family and friends.