Tracy Thompson, Ph.D.
Associate Professor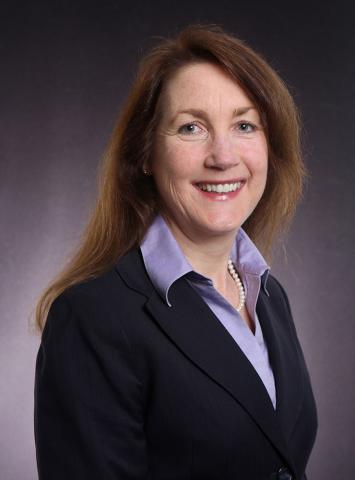 About
Degrees
Ph.D.
Organization Behavior
Northwestern University
1994
M.S.
Northwestern University
1991
Introduction
Dr. Tracy Thompson is an associate professor of management in the Milgard School of Business at the University of Washington Tacoma.  She received her M.S. and Ph.D. degrees in organizational behavior from the Kellogg Graduate School of Management at Northwestern University in 1994.  She is a founding faculty of the Milgard School of Business at the University of Washington Tacoma.
Her areas of specialization include strategic management and organizational change, with her research focusing on organizational and institutional change processes.  Her current research examines how social entrepreneurs are working to re-invent capitalism, specifically to use market logics and profit-oriented activity to generate social good and collective value. She has published in Administrative Science Quarterly,Strategic Entrepreneurship Journal, Corporate Governance, Organization Development Journal, Academy of Management Learning and Education, Journal of Managerial Education, and in several edited volumes.
Prior to entering academe, Dr. Thompson's worked in a boutique economic consulting firm where she prepared expert testimony for complex business and anti-trust litigation. She regularly teaches in executive education programs for the Milgard School and offers workshops and consulting services for organizations in the area.  
Scholarly Interests
Strategic management
Organizational change
Institutional change
Honors and Awards
1997       Beta Gamma Sigma, University of Washington, Tacoma, WA
1994       Outstanding Reviewer Award – Business Policy and Strategy Division
1986       Phi Beta Kappa, Stanford University
1986       Firestone Medal for Excellence in Undergraduate Research, Stanford University
Affiliations
International Academy of Management
Academic Service
Member of Executive Committee and OMT Communications Coordinator, Organization Management Theory Division of the Academy of Management, 2000 to present
Member, Academy of Management Local Arrangements Committee, 2002-2003
Member of Executive Board for Northwest International Business Educator's Network, 2001 to present
Reviewer for Academy of Management Journal, Corporate Governance: An International Review, Economic Sociology, Journal of Management Inquiry, Journal of Management Studies, Organization Science
Selected Publications
Zatzick, C., Lyons, B.J., THOMPSON, T., & Bushe, G. (2018). Disability employment and coworker elevation, submitted to Organization Science in March 2019.
THOMPSON, T.A., M. Besharov, G.R. Bushe, & C. Zatzick. Institutional Leadership in Social Enterprises: Integrating Moral Values and Business, working paper.
THOMPSON, T.A., J.M. Purdy & M.C. Ventresca. (2018). How Entrepreneurial Ecosystems Take Form: Evidence from Social Impact Initiatives in Seattle, Strategic Entrepreneurship Journal, 12: 96-116.
Lyons, B.J., C.D. Zatzick, G.R. Bushe & T.A. THOMPSON. (2017). Stigma Identity Concealment in Hybrid Organizations, Journal of Social Issues, 73(2): 255-272.
THOMPSON, T.A. & J.M. Purdy. (2016). Practice Variation as Mechanism for Influencing Institutional Complexity: Local Experiments in Funding Social Impact Business. Research in the sociology of organizations: How institutions matter, (Eds. J. Gehman, M. Lounsbury, R. Greenwood), 48A: 159-202.
THOMPSON, T., M. Dupois, B. Goda, Y. Bai & C. Costarella. (2015). "Systems Thinking Pedagogical Design: Developing a Veteran-Centric Masters Degree in Cybersecurity and Leadership." Colloquium for Information Systems Security Education (Special Edition on Educational Approaches to Transition Former Military Personnel into the Cybersecurity Field, 2 (2); 158-178.
Inman, J. & THOMPSON, T.A. (2013). "Using Dialogue Then Deliberation to Transform a Warring Leadership Team," OD Practitioner, 45 (1): 34-39.
THOMPSON, T. (2011). "Circles of Change," Stanford Social Innovation Review, Fall: 42-47.