Tom Diehm, Ph.D., M.S.W.
Teaching Professor Emeritus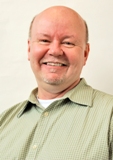 Degrees
Social Work and Social Research
Portland State University
University of Southern Colorado
Student Personnel Services
Indiana University of Pennsylvania
Working with students in both the classroom and in their field experiences has reinforced for me how important it is that the two settings be integrated as closely as possible. Practicum placements are the signature pedagogy of social work: it's where the theoretical meets the practical and where social workers are made. In addition to field education, my interest areas include LGBT issues in society and academic settings, HIV/AIDS policy and services, and community mental health.