Michael Kula, M.F.A.
Associate Professor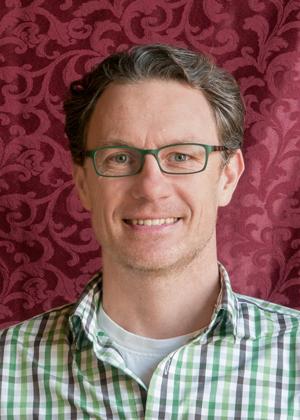 About
Degrees
M.F.A.
Creative Writing
Emerson College
B.A.
Classical Studies
Vanderbilt University
Introduction
As a writer, after beginning my career working largely in the short story form, I transitioned several years ago to the novel, and my first novel, The Good Doctor, is currently in final revisions. The novel is based on the true story of one of the most respected veterinarians in the country during the early part of the 20th century. The project has had a profound impact on my career and my interests, since it is the first time I have worked in historical fiction. Since making this change, I have become passionately interested in the subgenre of historical fiction, and the majority of my creative interests and my scholarship is now dedicated to the field. I have found the switch to the area an ideal fit with the interdisciplinary nature of IAS, and my recent research in the historical fiction has crossed over not only into the field of history, but also into religious studies and technical communications. 
Teaching
In addition to teaching courses in fiction and advanced fiction writing (my primary area of expertise), I currently teach a range of Creative Writing classes that cover the genres of fiction, poetry and creative nonfiction. I also regularly teach a special topics class in Playwriting, and I am currently working with program faculty to develop and offer a wider set of interdisciplinary writing courses in areas like Historical Fiction, Fantasy/Science Fiction, Ecopoetry and Nature Writing.
In my courses I use a mix of approaches to teaching writing, including the traditional workshop method and more targeted discussion and conference formats. I believe in treating every students' writing as a piece of literature, and meeting student authors at their stage of development in order to facilitate their growth as writers while preserving their unique artistic visions.
Affiliations
Association of Writing Programs
Academic Service
As a faculty member, I believe the best educational environment for our students is to create a culture of learning where the line between the classroom and our students' lives is blurry. This philosophy is particularly important at an urban-serving university like UW Tacoma where our programs ideally have a community-minded spirit and similarly seek to break down the walls between the world of the university and that of our civic environment. Because of this, in my professional service I am committed to promoting literary arts programming that impacts as wide an audience as possible, and some of my current projects include advising the editors of the literary magazine Tahoma West, collaborating with community partners to grow theater and performing arts opportunities and working to establish a professional literary journal with a military-themed focus.
Honors and Awards
National Parks Service Artist in Residence
Northwest Writers' Association, First Prize in the Novel
Paul Sommers Award for Creative Prose
Massachusetts Cultural Council Artist Grant for Fiction