Bryan Goda, Ph.D.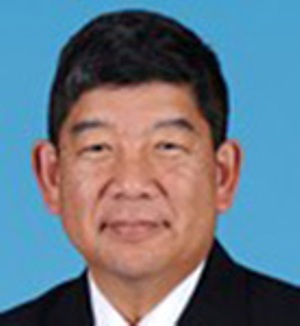 Degrees
Rensselaer Polytechnic Institute
Electrical Engineering and Computer Science
United States Military Academy
University of Washington Full Professor with Tenure, September 2013

University of Washington Tacoma, Acting Professor, March 2012.
TINFO360 Systems Analysis and Design, Spring 2012, Autumn 2012, 2013
TCSS321 Discrete Math I, Spring 2012
TCSS371 Machine Organization, Summer 2012, 2013, 2014, Spring 2014, 2015, Autumn 2015
TINFO320 Hardware and Software, Winter 2013, 2014, 2015, 2016
TCSS465 Embedded Systems, Winter 2013
TCSS322 Discrete Math II, Spring 2013, Summer 2014
TINFO497A Internship, Summer 2012, Fall 2012, Winter 2013, Spring 2013, 2014
TINFO498A Directed Readings, Winter 2013,Spring 2013, 2014
TINFO499A Undergrad Research, Winter 2013
TINFO501 Principles of Cybersecurity, Summer 2013
TINFO505 Managing a Cybersecurity Toolkit, Spring 2014
TINST401 Society and Technology, Summer 2015
TCES482A Senior Project II, Spring 2014, 2015, 2016
Distinguished Teaching Award Nominee, UWT, 2013
Black/Gold Volunteer Award (2009, 2006) – Military Academy recognition award for volunteer service
IEEE Senior Member (2006), awarded to 10% of the IEEE membership based on scholarly achievement and peer recommendations
ABET Outstanding Educator Award (2003) – Selected from a pool of 400 educators by ABET to help develop ABET directions for the future
Upsilon Pi Upsilon (2003) – Computer Science National Honor Society
Charles M. Close RPI Outstanding Electrical, Computer and Systems Engineering Doctoral Student Award (2001) - Awarded to the outstanding graduating Ph.D. student of the year
Engineer in Training (EIT 1996)
Phi Kappa Phi Outstanding Faculty Award (1996) - Chosen as the outstanding faculty member from theEECS department based on scholarly achievement and teaching performance.
Member, Signal Regiment (1995)
Member, Eta Kappa Nu (1993) – Electrical Engineering National Honor Society
UWT Promotions and Tenure Committee (2013-Present) – Reviews Promotions and Tenure cases for UWT.
UWT Undergraduate Academic Committee (2013-Present) Examines the content of the undergraduate core curriculum.
UWT Assessment Committee (2012-Present) Coordinates assessment efforts for the Institute.
| Publication Date | Bibliographic Citation |
| --- | --- |
| 2015 | High Speed Reconfigurable Circuits for Multi-Rate Systems in SiGe HBT Technology M. Leroy, B. Goda Proceedings of the IEEE, July 2015, pp. 1181-1196 |
| 2010 | Improving Outcome Assessment in Information Technology Program Accreditation B. Goda, C. Reynolds Journal of Information Technology Education, Vol 9, 2010, pp.49-59 |
| 2007 | A 12Gb/s Demux Implemented with SiGe High Speed FPGA Circuits C. You, J. Guo, R. Kraft, M. Chu, B.Goda, J. McDonald Transactions on Very Large Scale Integration, March 2007 |
| 2007 | Silicon Germanium Programmable Circuits for Gigahertz Applications J. Guo, C. You, M. Chu, P. Curran, J. Diao, B. Goda, P. Jin, J. McDonald IET Circuits, Devices and Systems, Feb 2007, pp. 27-33 |
| 2005 | A 10GHz 4:1 Mux and 1:4 Demux implemeted by a Gigahertz SiGe FPGA for fast ADC J.R. Guo, C. You, K. Zhou, M. Chu, P. Curran, D. Diao, B. Goda, R. Kraft, J. McDonald Integration, the VSLI Journal, #38, 2005, pp. 525-540 |
| 2005 | Multi-GHz SiGe BiCMOS FPGAs with new architecture and novel power management techniques. K. Zhou, J.R. Guo, C. You, J. Mayega, R. Kraft, T. Zhang, B. Goda and J. McDonald Journal of Circuits, Systems, and Computers, vol. 14, no. 2, 2005, pp. 179-193 |