Kent Nelson, Ph.D.
Teaching Professor Emeritus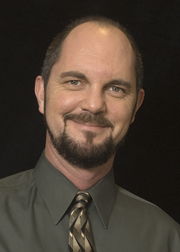 Degrees
University of Washington Seattle
University of Washington Seattle
Dr. Nelson is a senior lecturer in the Milgard School of Business at the University of Washington Tacoma, where he teaches courses in leadership, interpersonal skills, presentation skills, and managerial communication. His scholarly background and interests include organizational coordination and collaboration, social relationships, and communication dynamics. In addition to his academic work, Dr. Nelson is actively involved in the community as a public speaker, facilitator and trainer. He has a broad and varied background as an organizational consultant, helping companies with strategic planning, organizational development and change, teamwork and group dynamics, and collaborative communication. He is also a facilitator and trainer at UW Tacoma's KeyBank Professional Development Center, where he designs workshops and courses in leadership and communication.
Business/organizational/managerial communicationLeadershipInterpersonal communicationCoordinated collective action
Toxic leadershipCrazy-making communicationDisconfirming communication patterns
Trainer & Facilitator, KeyBank Professional Development CenterN.W. Communication AssociationWestern States Communication AssociationProfessional and Organizational Development Network in Higher Education
Milgard School of Business Undergraduate CommitteeCampus Curriculum Committee