David Coon, Ph.D.
Associate Professor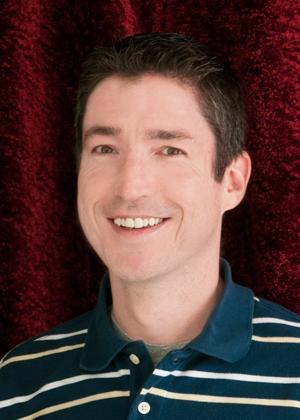 About
Degrees
Ph.D.
Communication and Culture
Indiana University
2008
M.A.
Popular Culture
Bowling Green State University
2003
B.S.
Mass Communication
Miami University
1997
B.S.
Business Administration
Miami University
1997
Introduction
I love television. I love film. I love music, theater, advertising, architecture, theme parks, festivals and parades. My fascination with these and other aspects of our culture is what drives most of my professional work.
As a scholar and teacher I explore ideas and meanings in popular culture as they circulate among different media formats, including film, television and advertising, primarily in the context of the United States. I am particularly interested in the ways that our understandings of social identity (gender, sexuality, race, class, nation) are reflected in and shaped by popular media. I am also intrigued by the relationships between media and built environments such as cities and suburbs. I have a professional background in video and film production, and this experience shapes all aspects of my work.
My research and teaching are situated within a cultural studies framework. As such, I am committed to the critical examination of the trends of mass-disseminated popular media and the seemingly mundane patterns of everyday life, as I believe that this examination can help us to better understand who we are as individuals and as a society.
Current Research
The bulk of my published work is built on the examination of media texts and the meanings that they convey. My newest research involves an examination of the culture of contemporary media industries by way of individuals and organizations who work as a part of that culture. I am interested in organizations that generate and distribute content that is by, about, and for members of various marginalized groups in our society, such as LGBTQ communities and residents of the Appalachian region. By examining the efforts of those who work outside the mainstream media industries, I hope to provide empirical evidence and critical insights into the exclusionary nature of mainstream media, its failure to accurately represent the diversity of the American people and the potential for individuals and small companies to challenge the status quo.
Teaching
I teach courses that ask students to examine and produce various kinds of media. In general, the content of the courses is driven by the desire to understand how meanings are generated and circulated through audio-visual media in our culture. Past courses at UW Tacoma include:
TARTS 320 - Improvisational Theater and Performance in Everyday Life
TCOM 201 – Media and Society
TCOM 247 – Television Studies
TCOM 347 – TV Criticism and Application
TCOM 351 – Video Production
TCOM 440 – Advertising and Consumer Culture
TCOM 471 - Advanced Video Production
TCOM 499 – Special Topics: Media and Culture of the 1980s
TFILM 272 – Film Studies
TFILM 483 – Film Directors (Tim Burton, David Lynch)
TFILM 488 – Gender and Sexuality in Film 
Affiliations
Society for Cinema and Media Studies
University Film and Video Association
Cultural Studies Association
Academy of Television Arts and Sciences 
Academic Service
I try to support Tacoma's Grand Cinema and the local film community in general by helping to organize screenings, leading discussions and judging film festivals and competitions.
Selected Publications
Coon, D. R. (2018). Turning the Page: Storytelling as Activism in Queer Film and Media. New Brunswick, NJ: Rutgers University Press.
Coon, D. R. (2014). Look Closer: Suburban Narratives and American Values in Film and Television. New Brunswick, NJ: Rutgers University Press.