Chris Marriott, Ph.D.
Associate Teaching Professor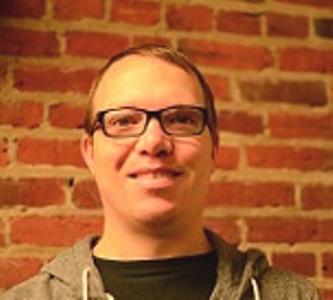 About
Degrees
Ph.D.
Computer Science and Philosophy
University of Calgary
2009
M.S.
Computer Science
University of Calgary
2004
B.S.
Computer Science
University of Calgary
2001
B.A.
Philosophy
University of Calgary
2001
Current Research
Postdoctoral Researcher, Universidad Nacional Autonoma de Mexico
Mexico City, Mexico - 2011
Postdoctoral research in self-organizing systems.
Projects:
Polyethism and heterogeneity in artificial and natural colonies
Crowd dynamics in public transportation systems
Golem: Autonomous Robot
Teaching
TCSS 342 - Data Structures
TCSS 343 - Algorithms
TCSS 435 - Artificial intelligence
TCSS 491 - Computational Worlds
Academic Service
This year I have been an active member of the CSS curriculum committee, faculty meetings and subcommittees (CSS curriculum evaluation, workload).
I led five computer programming teams to the 2015­16 ACM International Collegiate Programming Competition regional qualifiers.
I served on the program committee of two conferences this year: IEEE GEM and ALIFE.
I am the chair of the International Society of Artificial Life's education subcommittee.
Selected Publications
Polyethism in a colony of artificial ants. (with Carlos Gershenson) ECAL'11. European Conference on Artificial Life, 2011.
Imitation as a mechanism of cultural transmission. (with James Parker and Jörg Denzinger) Artificial Life, 16(1): 21­37, 2010.
Quantum Arthur­Merlin Games. (with John Watrous) Computational Complexity, 14(2), 122­152, 2005.
Quantum Arthur­Merlin Games (preliminary version with John Watrous) CCC'04 Conference on Computational Complexity: 275­285, 2004.