David Wark
Research Scientist/Engineer
Office
Center for Urban Waters (CUW) 324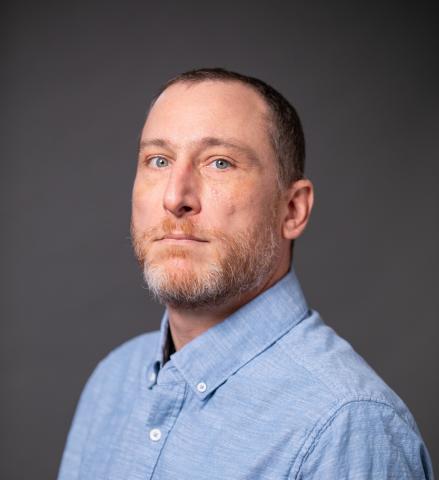 About
Degrees
B.S.
Environmental Science
University of Washington - Tacoma
2019
David Wark earned an Environmental Science B.S. degree (2019) with additional coursework in organic and analytical chemistry. He has five years of experience with the study of emerging contaminants in surface water, fish, and mussels encompassing sample collection, extraction, and analysis by LCMS instrumentation using targeted and non-targeted methods. He has four years of experience analyzing LCMS data for the detection and confident identification of emerging contaminants using tandem mass spectrometry and modern online spectral databases. 
Selected Publications
James CA, Sofield R, Faber M, Wark DA, Simmons A, Harding L, O'Neill S. 2023. The screening and prioritization of contaminants of emerging concern in the marine environment based on multiple biological response measures. Science of The Total Environment. 886:163712. doi:10.1016/j.scitotenv.2023.163712.
James CA, Wark DA, Rideout C. Occurrence of contaminants of emerging concern in the lower Columbia River. In: 2022 Salish Sea Toxics Monitoring Synthesis. Colton J, Era-Miller B, Godtfredsen K, Hobbs W, James CA, Kantor S, Luxon M, Siegelbaum H editors. 2023. Puget Sound Ecosystem Monitoring Program. Tacoma, WA. https://www.eopugetsound.org/sites/default/files/features/resources/PSEMP_2022ToxicsMonitoringSynthesis_FINAL1.1.pdf
Tian Z, Wark DA, Bogue K, James CA. 2021. Suspect and non-target screening of contaminants of emerging concern in streams in agricultural watersheds. Science of The Total Environment. 795:148826. doi:10/gmhd2v.
Tian Z, Peter KT, Gipe AD, Zhao H, Hou F, Wark DA, Khangaonkar T, Kolodziej EP, James CA. 2020. Suspect and Nontarget Screening for Contaminants of Emerging Concern in an Urban Estuary. Environ Sci Technol. 54(2):889–901. doi:10/ggj9vd.