Gregory Rose, Ph.D.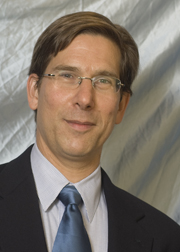 Degrees
San Diego State University
Dr. Rose's organizational experience includes over five years in marketing and marketing research. He has directed marketing research projects for several clients including AT&T, Pepperidge Farms, Welch Foods, Kraft Dairy, and American Express. He has received several research grants and participated in a large research project for the Office of Naval Research.
Dr. Rose's research interests include consumer socialization, cross-cultural consumer behavior, brand personality, and sports marketing.
He has published over 30 journal articles and book chapters examining several major research questions including: How do parents from different cultures react to marketing and advertising directed to their children? To what extent do different styles (or modes) of parenting occur in particular types of cultures, incorporate children's preferences in family purchase decisions, and promote consumer skills in their children? Why do people engage in risky sports, such as skydiving? Why do they attend football games? How do personal values influence purchase behavior and differ across cultures?
Working PapersNeill, Stern, Daryl McKee, and GREGORY M. ROSE, Developing the Organization's Sensemaking Capability: Precursor to an Adaptive Strategic Response, working paper.ROSE, GREGORY M. and Linda M. Foley, Symbolic Money Meanings: Conceptualization and Measurement, working paper.Alonzo, Mei, GREGORY M. ROSE and Jeff Blodgett, Do Children Really Prefer the Use of A Map? A Dual Coding Perspective, working paper.
Association for Consumer ResearchSociety of Consumer PsychologyAmerican Marketing AssociationAcademy of Marketing Science
Dr. Rose serves on the editorial review board of the Journal of Business Research and has served as a reviewer for a number of journals and conferences including the Journal of the Academy of Marketing Science, the Journal of Advertising, and the Association for Consumer Research conference.