Jill Purdy, Ph.D.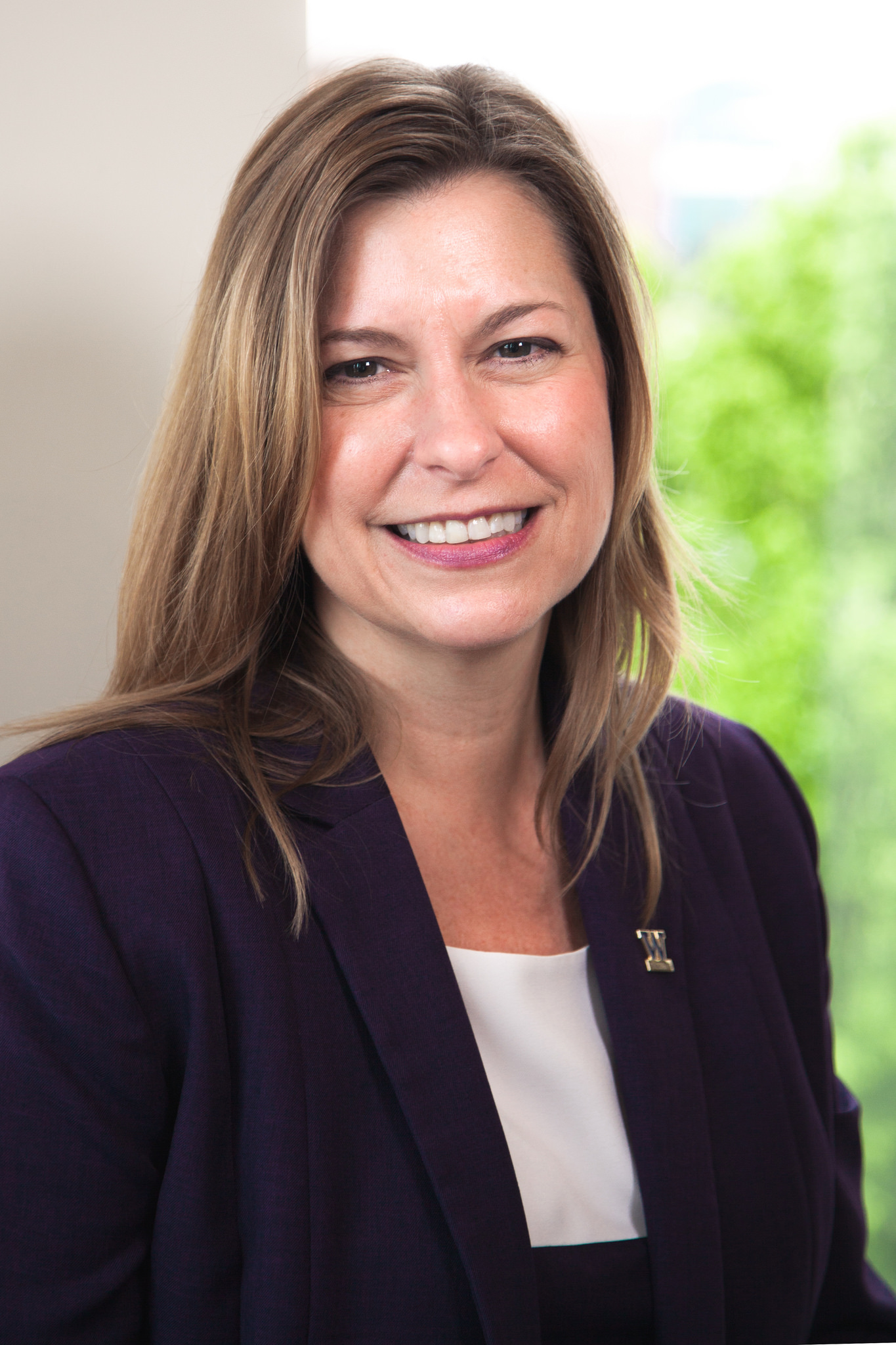 Degrees
Pennsylvania State University
College of William and Mary
Dr. Purdy is a founding faculty member of the Milgard School of Business. Her expertise is in management and organizational sociology. She served as director of the MBA program from 2000-2005, as Academic Director of the Center for Leadership and Social Responsibility from 2006-2012, and as Interim Dean from 2015-2016. Her current research includes the study of social entrepreneurs, Institutional influences on business social practices, and cross-sector collaboration and conflict resolution.
Dr. Purdy served as Executive Vice Chancellor for Academic Affairs (chief academic officer of UW Tacoma) from 2017-2021.
MBA Faculty of the Year, 2015 and 2016
Most Inspirational Faculty, Milgard School of Business, 2014
Fulbright Scholar, 2005
| Publication Date | Bibliographic Citation |
| --- | --- |
| 2022 | Dorado, S., Antadze, N., Purdy, J., & Branzei, O. (2022). Standing on the shoulders of giants: Leveraging management research on grand challenges. Business and Society. 61(5), 1242-1281. |
| 2022 | Gray, B., Purdy, J. & Ansari, S. (2022). Confronting power asymmetries in partnerships to address grand challenges. Organization Theory. https://doi.org/10.1177/26317877221098765 |
| 2019 | Purdy, J. M., Ansari, S. & Gray, B. (2019). Are logics enough? Framing as an alternative tool for understanding institutional meaning making. Journal of Management Inquiry, 28 (4), 409-419. |
| 2018 | Gray, B. and Purdy, J. M. (2018). Collaborating for Our Future: Multistakeholder Partnerships for Solving Complex Problems. Oxford: Oxford University Press. ISBN: 9780198782841. |
| 2018 | Thompson, T., Purdy, J. M. & Ventresca, M. (2018). How entrepreneurial ecosystems take form: Evidence from social impact initiatives in Seattle. Strategic Entrepreneurship Journal, 12 (1): 96-116 |
| 2017 | Skilton, P. F., & Purdy, J. M. (2017). Authenticity, power, and pluralism: A framework for understanding stakeholder evaluations of corporate social responsibility activities. Business Ethics Quarterly, 27(1), 99–123. |
| 2016 | Thompson, T. A. & Purdy, J. M. (2016) Practice variation as a mechanism for influencing institutional complexity: Local experiments in funding social impact businesses. Research in the Sociology of Organizations, 48 (A), 157-199. |
| 2016 | Purdy, J. M. (2016). The role of power in collaborative governance. In R. Margerum & C. Robinson (Eds.), The Challenges of Collaboration in Environmental Governance. Cheltenham, UK: Edward Elgar Publishing. |
| 2015 | Gray, B., Purdy, J. M. & Ansari, S. S. (2015). From interactions to institutions: Microprocesses of framing and mechanisms for the structuring of institutional fields. Academy of Management Review, 40(1): 115-143. |