Karen Janz
Lecturer; Senior Manager, Accounting Programs and Special Projects; Accounting Recruiter; Pre-admissions Advisor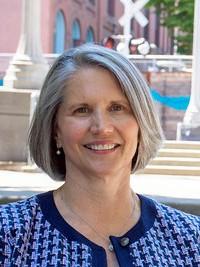 About
Degrees
MBA, CPA
Accounting and Finance
University of Washington - Tacoma
Introduction
Karen Janz is a Senior Manager, Accounting Programs and Special Projects for the Milgard School of Business at the University of Washington – Tacoma. Prior to her career at the Milgard School Karen worked for the Boeing Company in Supplier Credit, General Accounting and Finance Support. She has also previously held an ownership interest in a construction company and a property development company where she used her accounting background in tax planning, project evaluation, and cost management.
In her spare time Karen spends her time helping young people achieve their dreams. She has served on the board of the Boys & Girls Clubs of Thurston County and the Olympia School District Education Foundation. She currently is a member of the finance committees of The Boys & Girls Clubs of Thurston County and Hilltop Artists.
Karen earned a BA in Accounting and Finance from Central Washington University and an MBA from the University of Washington-Tacoma. She is a Certified Public Accountant and a member of the Washington Society of CPAs.