Teresa Holt-Schaad, M.S.W.
Senior Lecturer Emeritus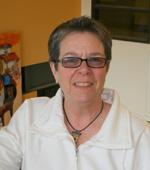 About
Degrees
M.S.W.
Children, Youth and Families
University of Washington Tacoma
2001
Introduction
I became a part-time faculty member in Winter, 2002, moving to full-time lecturer in Autumn, 2006. I have been providing mental health services to low income individuals and families since 1989; I currently maintain a private practice working with survivors of domestic violence. My work is influenced by feminist and psychodynamic theories with an emphasis on neuropsychobiology. My area of interests include engaged student/faculty learning, diversity, mental illness, program development and empowerment for those who have been impacted by maltreatment and/or those typically marginalized in our society, particularly the sexual minority community.