Rachel Endo
Office hours
By appointment (please e-mail uwted@uw.edu)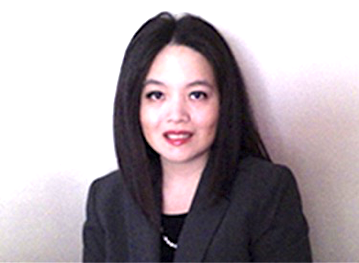 Degrees
Language & Literacy Education,
University of Illinois at Urbana-Champaign
University of Nebraska at Omaha
University of Nebraska at Omaha
Senior Professional in Human Resources Credential,
Human Resources Certification Institute (NCCA & IAS accredited)
Data Analytics Certificate,
Human Resources Certification Institute (NCCA & IAS accredited)
Human Resources Ethics Certificate,
Human Resources Certification Institute (NCCA & IAS accredited)
Diversity & Inclusion in Human Resources Management Certificate,
Human Resources Certification Institute (NCCA & IAS accredited)
Certificate in Conflict Resolution,
Executive Leadership Certificate in Race & Equity,
University of Southern California
Best Practices in Online Learning & Teaching Certificate,
Graduate Teacher Certificate,
University of Illinois at Urbana-Champaign
Graduate Certificate, Instructional Technology,
University of Nebraska at Omaha
Rachel Endo joined the University of Washington Tacoma on July 01, 2017 as Founding Dean of the School of Education, where she holds faculty rank of Professor with tenure. She is endorsed as a member of the University of Washington Doctoral Faculty and Graduate Faculty. She is the first: (a) US-born Person of Color, and (b) Woman of Color, to serve at the decanal level in the history of this campus.
Prior to joining the University of Washington Tacoma, she was Inaugural Chair of the Teacher Education Department, which was the largest departmental entity at Hamline University (Minnesota's oldest university, which was founded in 1854), in the School of Education, where she was also the first Asian/American person in the history of the campus to serve on the Education faculty. Prior to her time at Hamline University, she was Faculty Coordinator of the Master of Arts in Teaching Program, the largest program on campus, at the College of St. Mary, where she also made history as the: (a) first Asian/American person and Woman of Color to serve on the faculty, as well as, (b) the first Person of Color to serve on the faculty in the Education Department. Before becoming a faculty member, she held various administrative and teaching positions in Illinois and Nebraska, spanning both private and public institutions and organizations. She started her career in higher education as Director of Multicultural Students at the University of Nebraska at Omaha.
A first-generation college student, Endo started her postsecondary pursuits at Metropolitan Community College. She then transferred to the University of Nebraska at Omaha, where she was part of the Project Achieve TRIO program, and then went on to earn her MPA in Public Management, MA in Education, and Graduate Certificate in Instructional Technology. Her PhD in Language and Literacy Education with a cognate in Comparative Ethnic Studies is from the University of Illinois at Urbana-Champaign, where she was a University of Illinois Pre-Doctoral Fellow, and received multiple awards for academic excellence and research innovation.
As a learner and worker who directly experienced various opportunity gaps in both K-12 and higher education, Endo is deeply committed to widely promoting equity and racial literacy among educators, leaders, and policymakers. In particular, she is involved in a range of initiatives and projects at the local, statewide, and national levels that aim to eradicate access and equity gaps that disproportionately impact those who are historically underrepresented and underserved in institutions of education, especially in North America.
Endo believes her academic training, lived experiences, professional background, and sociocultural identities provide some significant perspectives regarding what it means, in both practice and theory, to lead, learn, and teach at an urban-serving campus like the University of Washington Tacoma, where x > 50% of students are Black, Indigenous, and People of Color; from community college/transfer and first-generation backgrounds; and where around 20% identify as AAPI.
Among other commitments to continuing education, life-long learning , and professional development, Endo holds multiple HR credentials from the Human Resources Certification Institute (NCCA & IAS accredited), including the Senior Professional in Human Resources (SPHR) credential, which demonstrates competency in 6 core areas of HR functional expertise, also known as the HR Body of Knowledge or BOK: (1) Business Management and Strategy, (2) Workforce Planning and Employment, (3) Human Resource Development, (4) Compensation and Benefits, (5) Employee and Labor Relations, and (6) Risk Management.
Endo has been widely recognized internationally for her commitment to equity and excellence in education. Recent awards include:
2021- Bilingual Research Journal Senior Scholar Award for Dedication to Bilingual Education Research and Early-Career Mentoring.
2019- Excellence in Mentorship Award, Division G Social Contexts of Education, American Educational Research Association.
2018- Arthur R. King, Jr. Award for Curriculum Innovation and Promoting Equity in Education, Pacific Consortium Circle.
2018- Distinguished Alumni Award, College of Education, University of Illinois at Urbana-Champaign.
2017- Carl A. Grant Excellence in Research Award, National Association for Multicultural Education.
2017- Inaugural Don T. Nakanishi Excellence in Mentorship Award, American Educational Research Association's Research on the Education of Asian and Pacific Americans.
Moreover, she has been recognized for teaching excellence and innovation. For example, she was named by the National General Board of Higher Education as Hamline University's 2015 Exemplary Teacher of the Year, which recognizes a faculty member who demonstrates "civility and concern for students and colleagues; commitment to value-centered education; and service to students, the institution, and the community." She was also recognized as Outstanding Faculty of the Year (by students) at the College of St. Mary in 2010 for her investment in causes that promote gender and racial equity in PK-16 education.
In prior years, Endo has received dozens of other awards and recognition for her service to underrepresented communities, families, and youth, as well as for excellence in mentoring and supporting educators, learners, and scholars who are Black, Indigenous and People of Color. She is nationally known for co-founding and creating mentoring-partnership initiatives and programs that focus on disrupting androcentric and Western-centric models of career advancement and mentoring. Flipping the script of common mentoring models used in educational institutions in North America, she believes that all individuals, irrespective of rank and status, grow and learn from each other. Endo is nationally known for developing, evaluating, and supporting multi-leveled models of support for emerging, mid-career, and seasoned educators, leaders, and staff at all levels of an organization.
A nationally recognized scholar of anti-racist approaches to organizational development (including human resources management), Asian/American education, bilingual education, critical multiculturalism, immigrant/refugee education, intersectional realities (especially the intersections of gendered and racialized identities), transnational studies, and urban education, Endo is the author of multiple publications that have appeared in high-impact journals, such as Bilingual Research Journal, Diaspora, Indigenous, and Minority Education, Education & Urban Society, Equity & Excellence in Education, Journal of Language, Identity & Education, The Urban Review, Urban Education, among others.
She currently serves on the editorial boards of Bilingual Research Journal and Children's Literature in Education: An International Quarterly.
She has published 3 academic books, including The Incarceration of Japanese Americans in the 1940s: Literature for the High School Classroom (2018, Urbana, IL- The National Council of Teachers of English- winner of a Skipping Stones 2020 Award for Excellent Teaching Resource), which is widely used among educators at various levels to address urgent issues with their students around the state of civil liberties, democracy, and race relations in the United States in challenging sociopolitical times. NCTE's Literacy section also recently published a supplement to her book in November 2018, where Endo offers classroom-connected strategies for secondary educators to discuss the "border crisis" in the United States with their students in a post titled "Criminalizing Racialized Bodies: Then and Now."
Over her career in academia, Endo has taught 27 different graduate and undergraduate courses in the areas of communication studies, ethnic studies, and a variety of foundations and specialty courses for aspiring and practicing P-12 educators, including in the areas of: classroom management, DEI, educational psychology, educational technology, literacy methods, and multicultural education. Endo also enjoys working with students as they develop their identities, interests, and skills as academic scholars. She has supervised dozens of graduate students for their doctoral dissertations and master's capstones/theses at UW Tacoma, Hamline University, and the College of St. Mary. She also has directed undergraduate research projects for students majoring in communication studies, education, and psychology.
Endo is usually able to chair or serve as a committee member for a limited number of dissertations and projects for students each year. Priority will be given to students who are currently enrolled in academic programs at the University of Washington, although she will strongly consider supporting any student who, as a person and scholar, is committed to collaboratively and respectfully advancing the lives and livelihoods of BIPOC communities, families, individuals, and learners. Students in any academic program and institution (including outside of the University of Washington) may reach out to her directly to inquire about her current and near-future availability.