Cheryl Greengrove, Ph.D.
Associate Vice Chancellor for Research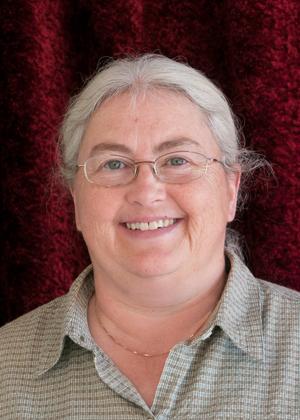 About
Degrees
Ph.D.
Physical Oceanography
Columbia University
1986
M.Phil.
Physical Oceanography
Columbia University
1986
M.A.
Physical Oceanography
Columbia University
1982
B.S.
Physics
Moravian College
1979
Introduction
Cheryl Greengrove is an Associate Professor of Geoscience in Interdisciplinary Arts & Sciences at University of Washington Tacoma (UW Tacoma) and a founding faculty member of the Environmental Science Program at UW Tacoma. She is a physical oceanographer presently working with biological, chemical and geological oceanographers on studying harmful algal blooms in Puget Sound and estuarine processes in Barkley and Clayoquot Sounds on the west coast of Vancouver Island. Her favorite activity is taking her students in the field and involving them in hands-on research.
Current Research
Over the course of my career as a physical oceanographer, my research focus has moved from "blue water" studies of the advection and diffusion processes that govern circulation in the South Atlantic Ocean, to coastal circulation studies off areas such as northern California, to investigating various marine environmental issues in estuarine systems in the Pacific Northwest.  Currently, I am part of two interdisciplinary teams of marine scientists: one studying harmful algal blooms in Puget Sound, and the other exploring the physical, chemical and biological oceanographic conditions in the fjords of Barkley and Clayoquot Sounds, British Columbia, Canada.  My present areas of research also include local watershed studies and investigations into various science education pedagogical techniques particularly useful for hands-on, field-based activities in environmentally related courses.
Teaching
I teach a variety of courses that cover topics in earth, air and water, as well as more generalized Environmental Science courses:
TCORE Global Climate Change - for first-year students
TESC 310 Environmental Research Seminar - the gateway class for Environmental Science majors
TESC 241 Oceanography - lab class
TESC 215 Meteorology - lab class
TESC 343 The Atmosphere and Air Pollution - lab class
TESC 445 Estuarine Field Studies - field class
as well as a host of other Environmental and Geoscience courses.
I also regularly develop and teach international field courses that integrate science and culture.
Affiliations
The Oceanography Society
Estuarine Research Federation
American Meteorological Society
American Society of Limnology & Oceanography
American Geophysical Union
Association for Women Geoscientists
National Association of Geoscience Teachers
Association of Women in Science
National Science Teachers Association
Sigma Xi
Academic Service
Puyallup River Watershed Council - non-profit board member
Citizens for a Healthy Bay - non-profit board member
Honors and Awards
2010 UW Green Award - Environmental Science Group
2006 UW Tacoma Distinguished Teaching Award
2004 Brotman award for excellence in teaching - Environmental Science Group