Zoe Barsness, Ph.D
MBA Program Director & Associate Professor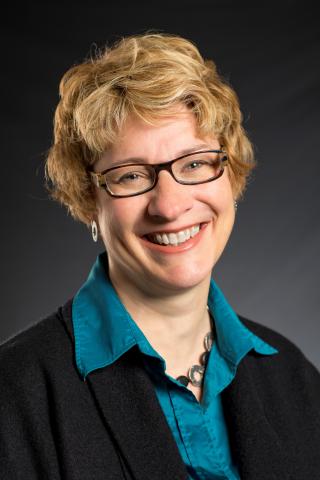 About
Degrees
Ph.D
Northwestern University
1996
Introduction
Zoe I. Barsness is an associate professor of management in the Milgard School of Business at the University of Washington Tacoma. She received her B.A. in Comparative History from Harvard University and M.S. and Ph.D. degrees in Organizational Behavior from the Kellogg Graduate School of Management at Northwestern University. Prior to joining the faculty at UWT, she taught at Kellogg and served on the faculty at the Mays School of Business at Texas A&M University. Her research focuses on negotiation and the impact of recent developments in communications technology, organization structure, and work arrangements on individuals and groups in organizations. Her research has examined the costs and benefits of different alternative dispute resolution processes, cross-cultural negotiation processes, the influence of gender and technologically-mediated communication on negotiation, the strategies adopted by remote workers to manage their workplace performance more effectively, and the impact of social networks and alternative work arrangements on individuals, group processes and organizational performance. Her work has appeared in the Academy of Management Journal, Journal of Organizational Behavior, Research on Managing Groups and Teams, Research in Organizational Behavior, Small Group Research, Social Forces, Social Justice Research, and The Negotiation Journal. She teaches courses on leading teams, organizational behavior, negotiation, strategic human resource management, and strategy formation.
Dr. Barsness has served as a Chair of the Conflict Management Division of the Academy of Management, as well as, Representative at Large and Program Chair. She is also a member of the International Association for Conflict Management and serves on the editorial board for Negotiation and Conflict Management Research. Previously, she has served as Chair of the University of Washington's Faculty Senate and as Chair of the University of Washington Tacoma's Faculty Assembly.
Dr. Barsness has consulted to organizations in the construction, energy, forest products, healthcare, retail and technologies industries, as well as, municipal governments, the State of Texas and other non-profit organizations. She serves on the Advisory Board of the Executive Leadership Program for Women, Inclusion and Diversity at the University of Washington Bothell. She has received research grants from the State of Texas, U.S. Department of Agriculture, Center for International Business Studies at Texas A&M University, and the University of Washington Tacoma. Prior to graduate school, she worked in the private sector in marketing and product development for a start-up software company and in management consulting. Outside of academic life, she enjoys biking, gardening and spending time with family exploring the mountains and backcountry of the Pacific Northwest.
Scholarly Interests
Teaching Interests:
Negotiation
Leadership
Organizational Behavior
Strategic Human Resources Management
Strategy
Team Dynamics
View Zoe Barsness' content in our Experts Gallery
Current Research
Selected Publications
Barsness, Z. I. (2012). "Communication Media: Implications for negotiation process and outcome. In Rachel Croson and Gary Bolton (Eds.)," Oxfors Handbook of Economic Conflict Resolution, pp. 19-35. London: Oxford University Press.
Rosette, A. S., Brett, J. M., Barsness, Z. I., and Lytle, A. L. (2012) "When Cultures Clash Electronically: the impact of e-mail and social norms on negotiation behavior and outcomes," Journal of Cross- Cultural Psychology, 43 (4), pp.628-643.
Balkundi, P., Barsness, Z. I., Michael, J. H. (2009) "Unlocking the Influence of Leadership Network Structures on Team Conflict and Visability," Small Group Research, 40 (3), pp. 301-322.
Diekmann, K. A., Sondak, H., and Barsness, Z. I. (2007). " Does Fairness Matter More to Some Then to Others? the relationship between work-place status, procedural fairness perceptions, and job satisfaction," Social Justice Research, 20(2): pp.161-180.
Balkundi, P., Kildduff, M., Barsness, Z. I., and Michael, J. H. (2007) "Demographic Antecedents and Performance Concequences of Structural Holes in Work Teams," Journal of Organizational Behavior, 28(2), pp. 241-260.
Honors and Awards
Nominee for Distinguished Teaching Award 2002, University of Washington Tacoma 
Named one of 2000 Top 25% Most Effective Teachers on Campus, Texas A&M University
Second Place, 1996 Best Article Award, 5R Institute for Dispute Resolution, New York, NY
1995 Doctoral Teaching Award, Kellogg School of Management, Northwestern University
Affiliations
Academy of Management
International Association of Conflict Management
Human Resources Network (Seattle, WA)
Academic Service
Member Editorial Board, Negotiation Confilict Managment Review (2005- Present)
Program Chair, International Association of Conflict Management (2004)
Member, Academy of Management Local Arrangements Committee (2003)
Representative-at-large, Conflict Management Division, Academy of Management (2001- 2002)
Reviewer for:

Academy of Management Journal
International Journal of Conflict Management
Journal of Organizational Behavior
Academy of Management Conference
International Association for Conflict Management conference