Timothy Bostelle
Head, Library Information Technology
Office Hours
Schedule Days
Monday - Friday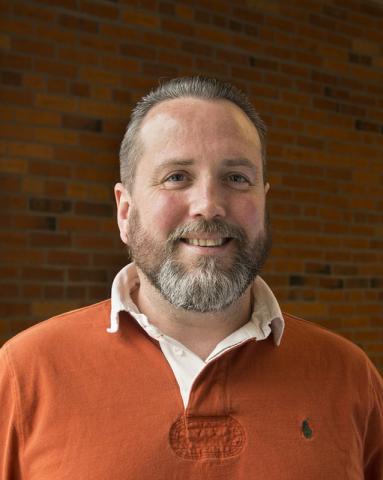 About
Degrees
B.A.
Liberal Studies
UW Tacoma
1996
Introduction
I attended UW Tacoma back when the campus was in the Perkins Building on 11th and A. street. While I was a student, I was a founding member of Tahoma West and worked as a student assistant for both the Library and in the computer lab. 
I started working full time for the Library in 1996 as a Library Technician. I held various Library jobs in the five years after that, including the Technician Lead position for Circulation.
In 2001 the Library decided to use my unique blend of Library experience and technology expertise to create a new position as the sole tech support for the Library. As the Head of Library IT, I build and maintain all of the computers in the Snoqualmie building. I also train all of the Library staff, maintain the Library and LARC web sites, order new equipment and plan building projects, and provide tech support to the students, staff and Faculty  using library resources.
How can I help students?
Help you with the computers in the LARC
Help you install the Pharos print drivers on your laptop
Partner with you to write an STFC proposal to improve technology in the library
Help you get on the wi-fi network
Help you access library materials from home
How can I help faculty?
Help you with all the same technology questions students have
Explore the possibility of adding new software to the LARC computers
Collaborate with you on bringing new teaching technology to the LARC
Make sure you can access our collections from home, the classroom, and your office
How can I help the public?
I can log you on to the public computers
I can explain the public computer policy to you
I can log you on to the Foundation Center computer if you need to do grants research
I can help you get access to our Wi-Fi network