Kim Davenport, M.M.
Part-Time Lecturer
Office Hours
Schedule Days
By appointment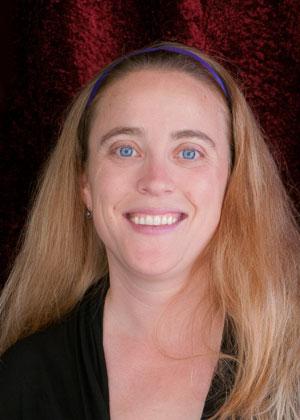 About
Degrees
M.M.
Music
Northwestern University
1998
B.M.
Music (Piano)
University of Washington Seattle
1997
B.A.
Arts (Music)
University of Washington Seattle
1997
Introduction
I have been a member of the UWT community since 1999, serving in a variety of administrative roles, and more recently, as a lecturer in the School of Interdisciplinary Arts & Sciences. I hold degrees from Northwestern University (M.M, 1998), and the University of Washington (BA/BM, 1997).
As a teacher, I enjoy working both in the classroom, and also one-on-one with piano students in my private studio. In both settings, I work to share my love and appreciation of music and its vital role in our expression and understanding of the world around us - with students of all ages and backgrounds. My work as an educator is firmly rooted in the local community. 
As a performer, I have worked extensively as an accompanist with singers and instrumentalists, choirs, and orchestras around the Pacific Northwest. Most notable is my work with Duo Alea, a critically-acclaimed bass clarinet/piano duo. The Duo's performances and recordings have brought local and world premieres of several important works. The Duo are also active in music publishing and recording, forming the independent firm Alea Publishing & Recording in 1997 to produce their own recordings and make available new music for the bass clarinet. 
Current Research
My passion as a performer and researcher is in new and 'under-represented' works of contemporary classical music. I work with composers from around the world on performance, recording, and publishing projects, with the aim of sharing their works with wider audiences.
I am also a student of local history, and have recently signed a contract with Arcadia Publishing for a book in their Images of America series, titled "Tacoma's Theater District."
Teaching
My teaching is focused on lower-division courses in the Humanities.  I teach 'Intro to Humanities' Core courses for first-year students, and ahve also designed several music courses which are open to all UWT students:
-TARTS 120: Music Appreciation
-TARTS220: Exploring Classical Music in our Community
-TARTS225: Musical History of Tacoma
 
Affiliations
Member, The College Music Society
Academic Service
Nominee, University of Washington Distinguished Teaching Award for Innovation with Technology, 2017.
Winner, 2015 Instructional Technology Initiative Award, College Music Society. "Online Music Appreciation Courses for a Diverse Student Body."
Selected Publications
"All My Students Are Non-Majors: Online Music Appreciation Courses for a Diverse Student Body." Accepted for Publication in College Music Symposium, 2017.
"On to St. Louis: Msuci, Daffodils, and the City of Destiny." Accepted for publication in COLUMBIA, the magazine of the Washington State Historical Society, 2017.
"The Tacoma Theater: The Finest Temple on the Coast," COLUMBIA, the magazine of the Washington State Historcial Society, Spring 2016.
Tacoma's Theater District. Arcardia Publishing, 2015.