Jane Compson, Ph.D.
Associate Professor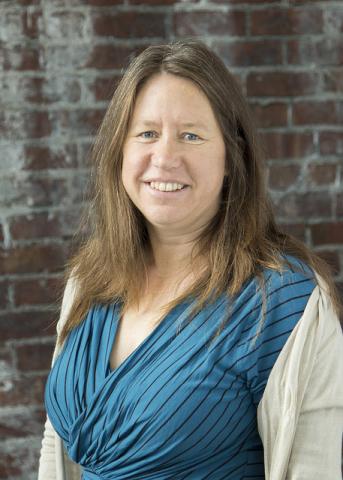 About
Degrees
Ph.D.
Comparative Religion
University of Bristol, UK
1998
M.A.
Philosophy (Bioethics)
Colorado State University
2004
M.A.
Religion in the Contemporary World
University of Bristol, UK
1994
B.A.
English Literature
University of Exeter, UK
1992
Introduction
A broad-brush account of my research agenda is that I seek to apply my training in religious studies to contemporary contexts. For example, many of my current research interests involve applying insights from Buddhist traditions, particularly Buddhist understandings of the mind and its relation to suffering, to contemporary contexts, such as higher education pedagogy, environmental education and healthcare.
My teaching reflects my interests in applied ethics and 'engaged' religion. I currently teach classes in Comparative Religion; Environmental Ethics; Philosophy, Religion and the Environment; Biomedical Ethics and Introduction to Ethics.
Current Research
Right now I am working on two different projects.
The Compassion, Awareness, Responding and Enjoyment (3E) project.

It is obvious why it can be stressful to be a patient because one is sick or injured. However, patient caregivers are also subject to stress. It is a major cause of attrition in healthcare professionals in the US and worldwide. Various stress-reduction modalities have been shown to reduce stress and increase well-being, performance and job satisfaction. There are many different kinds of these modalities. Many of them require considerable time-commitment which may deter the very people who, because of their exhaustion or overwork, may benefit from them most.

With a team I'm working on an intervention that is relatively brief and which provides a portal into self-care and stress-reduction practices and research. It combines different approaches to stress-management and well-being, giving participants an opportunity to experiment with different techniques. It provides an accessible introduction to stress-reduction practices and offers preliminary steps towards self-care literacy. The intervention is called the CARE model and will focus on training related to Compassion, Awareness, Responding and Enjoyment.

Environmental Justice

With a colleague in Nursing and Healthcare Leadership (Dr. Evans-Agnew), I'm looking at the question of how we define environmental justice. We have involved students and community members in this project. We asked students to video members of the Tacoma community who work for environmental or civic organizations about how they understood Environmental Justice. One of my students was awarded the Chancellor's Undergraduate Research Award to help analyze these interviews. We will make them available to the public through UW Tacoma Library's Digital Commons. We are looking at how some definitions of environmental justice seem to only consider human needs; others take a broader view that includes the ecosystem. Does one make more sense than the other? And how do these different assumptions play out in practice?
Teaching
TRELIG 321 Comparative Religion
TRELIG 350 Philosophy, Religion and the Environment
TPHIL 456 Environmental Ethics
TPHIL 544 Biomedical Ethics
TIAS 504 Values in Action
Previously Taught:
Animal Ethics
Religion and Medicine
Buddhist Thought
Ethical Theory
Ethical Issues in the 21st Century
Affiliations
Board Member, Altruism in Medicine Institute