EC Cline, Ph.D.
they, them, their
Director ACCESS in STEM and Associate Professor
Office Hours
Schedule Hours
9 - 11 a.m.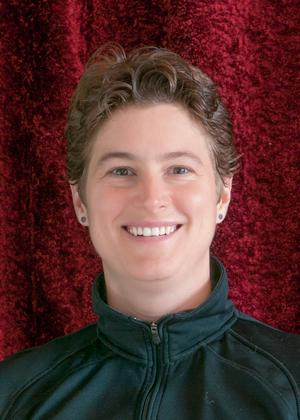 About
Degrees
Ph.D.
Forest Resources
University of Washington Seattle
2004
M.S.
Cell Biology
University of Leiden, the Netherlands
1994
B.S.
Biology
University of Puget Sound
1992
Introduction
Before coming to UW Tacoma I was a post-doctoral researcher in the Systematic Botany and Mycology Lab of the USDA Agricultural Research Service in Beltsville, Maryland. There I worked on nomenclature and taxonomy of invasive plant pathogens and helped to develop a database covering all published fungal species, searchable at http://nt.ars-grin.gov/fungaldatabases/index.cfm. I did my Ph.D. research at UW Seattle in the College of Forest Resources. I studied the effects of forest harvesting on ectomycorrhizal fungi of Douglas-fir seedlings and trees, in the Cedar River and Green River, the watersheds of Seattle and Tacoma, respectively.
Current Research
I am a forest mycorrhizal ecologist by training, with my current focus on inclusive excellence and broadening participation in STEM. I am the Director of the NSF S-STEM funded program, ACCESS in STEM, which supports STEM-interested students at UWT. I lead a research project examining how to most effectively support first and second year STEM-interested students; as part of this, I study the impact of faculty and peer mentoring and early course based research experiences on academic performance and persistence, self-efficacy, sense of belonging, and motivation in STEM.
Teaching
TBIOL 120 Introductory Biology I: Ecology, Evolution, Genetics
TBIOL 130 Introductory Biology II: Cell and Molecular Biology
TBIOL 140 Introductory Biology III: Plant and Animal Physiology
TESC 200 Environmental Seminar
TBIOL 236 Sustainable Agriculture
TBIOL 378 Environmental Microbiology
TBIOL 340 Ecology and its Applications
TBIOL 404 Neotropical Field Studies. Has been taught in Costa Rica and Peru.
TBIOL 432 Forest Ecology Field Studies
TESC 495 Environmental Research Experience
TBIOMD 490/491 Global Health Experiential Learning
Affiliations
Puget Sound Mycological Society
The Mountaineers
Academic Service
Curriculum for the Bioregion steering committee member