Christopher Beasley, Ph.D.
he/they
Associate Professor
Office Hours
Schedule Hours
3:45 PM - 5:00 PM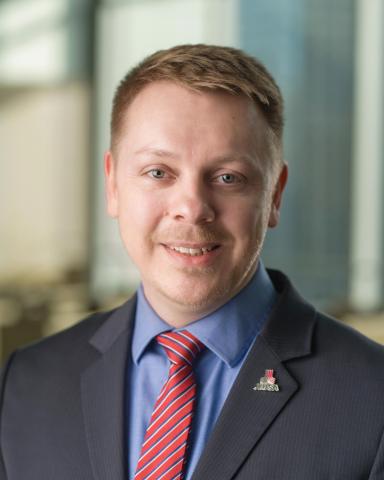 About
Degrees
Ph.D.
Community Psychology
DePaul University
2013
Introduction
I'm an Assistant Professor at the University of Washington Tacoma, where I study transitions from prison to college, lead the development of the Husky Post-Prison pathways initiative, advise the Formerly Incarcerated Student Association, and build post-prison community across the UW system. My scholarly work emphasizes the possibilities incarcerated and formerly incarcerated people imagine for ourselves, influences on these possibilities, and how they alter life courses. I've also spoken extensively about the role of people with lived expertise in the creation of social change and ways to realize this potential. I'm invested in this scholarship because of my own transition from prisoner to social change agent and scholar. I attended community college after leaving prison and "cut my social justice chops" fighting for queer liberation as an undergraduate student in the early 2000's. I began organizing and supporting formerly incarcerated college students as a graduate student in the 2010's and co-founded the Formerly Incarcerated College Graduates Network in 2014--an organization that now has over 1000 members across 44 states and 10 countries. In addition to my scholarship, I currently focus on investing in student leaders while creating systems and structures in which they can realize their potential. I also serve as Board Director for both the Formerly Incarcerated College Graduates Network and From Prison Cells to Ph.D. as well as an advisor for the EJP Prison to Gown initiative. Lastly, I'm a co-founder of the Rise Up Conference to Liberate Higher Education During and After Prison, which I continues to serve on the planning team for.
See my CV for more details about my past work and accomplishments.
Teaching
19YCH 101 – Introduction to Psychology
TPSYCH 240 – Social Psychology
TPSYCH 209 – Fundamentals of Psychological Research I
TPSYCH 309 – Fundamentals of Psychological Research II
TPSYCH 344 – Self and Society
TPSYCH 346 – Skepticism & Critical Thinking
TPSYCH 445 – Psychology of Superheroes: An Exploration of Good and Evil
Academic Service
Coordinator, Social Science Research Methods Minor
Advisory Board, UW Tacoma Legal Pathways Initiative
Lead Planner, Husky Post-Prison Pathways
Co-Founder, Formerly Incarcerated College Graduates Network
Board Director, From Prison Cells to PhD
Planning Committee, Rise Up Conference to Liberate Higher Education During and After Prison