Weichao Yuwen, Ph.D., RN
Associate Professor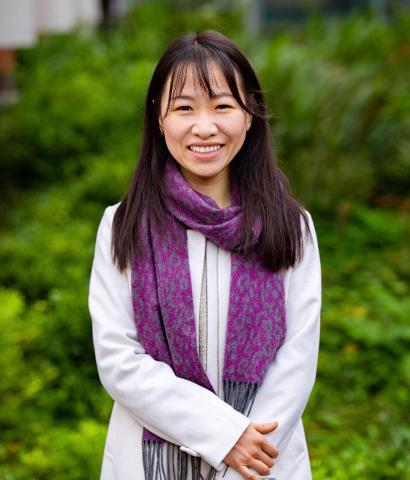 About
Degrees
Ph.D.
Philosophy, Nursing Science with Statistics Concentration
University of Washington, Seattle
2016
B.S.
Nursing with Honors
Arizona State University
2010
Introduction
Weichao Yuwen teaches courses and conducts research in developing, testing, and disseminating technology-enabled health solutions for people with chronic conditions and their family caregivers. Weichao is a member of the American Medical Informatics Association, the International Family Nursing Association, and a founding board member of the Pacific-Northwest Chinese Nurses Association.
Affiliations
Adjunct Associate Professor, Department of Child, Family, and Population Health Nursing, School of Nursing, UW Seattle
Scholarly Interests
Family-Centered Care
Health Informatics
Health Equity
Sleep Health
Symptom Science
Current Research
Projects:
2023 – current
Expanding Access to Care for Marginalized Caregivers through Innovative Methods for Multicultural and Multilingual Adaptation of AI-Based Health Technologies (MPI with Ramirez, M, NIH/NINR, R21NR020634, 2023-2025)
2023 – current
Developing a Machine Learning for Health Equity Lab at the University of Washington Tacoma (MPI with De Cock, M & Hung, L, NIH AIM-AHEAD PAIR, 3OT2OD032581-01S1-282, 2023-2024)
2019 – current
CocoBot - Tailored Self-Management Program for Caregivers of Children with Chronic Conditions (PI, Rita & Alex Hillman Foundation Emergent Innovation Grant, 2023-2024; CoMotion Innovation Gap Fund, UW, 2020-2021; Population Health Initiative Pilot Research Grant, UW, 2019-2020; )
http://coco.health/
2018 – 2020
Sleep Innovations for Preschoolers with Arthritis (SIPA): developing and testing a user-centered and technology-based intervention to promote sleep health in children with a chronic condition (Pilot Project Principle Investigator; NIH/NINR P30NR016585, Center PI: Ward, TM & Heitkemper, M).
http://depts.washington.edu/sipa/