Stephen Ross, Ph.D.
Associate Dean of Faculty Development and Student Affairs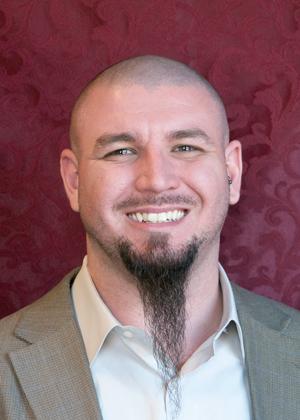 About
Degrees
Ph.D.
Psychology
University of Texas at El Paso
2008
M.A.
Cognitive and Social Processes
Ball State University
2004
B.A.
Psychology
Roger Williams University
1999
Introduction
In the simplest terms - I am a legal psychologist. To make it a bit more complex - I am an applied social cognition researcher interested in understanding how the social and cognitive processes associated with memory and decision-making influence actions within the criminal legal system. Much of my current research focuses on aspects of eyewitness memory and decision-making with specific focus on identification procedures. However, I am also interested in research evaluating investigative interviewing techniques with compliant (i.e., interviewing eyewitnesses) and non-compliant individuals (i.e., interrogations of suspects), deception detection and juridicial decision-making. Although my research interests are broad, they are connected through an underlying interest in how basic cognitive and social principles influence decision-making across these contexts.
Current Research
As mentioned earlier, my research focuses primarily on understanding how social and cognitive factors influence decision-making in the criminal justice system. Although the majority of my work focuses on the factors that influence eyewitness memory and decision-making, I have also conducted research evaluating deception detection, investigative interviewing, juror bias, and juror decision-making.
Teaching
I teach both general and applied courses on content relevant to psychology and the legal system. My general content courses are in the areas of social and cognitive psychology and include TPSYCH 240 (Social Psychology), TPSYCH 250 (Human Cognition), TPSYCH 350 (Human Memory) and TPSYCH 352 (Judgment and Decision Making). Although the primary focus of these courses is to develop a general understanding of basic psychological principles, each course includes an interest in understanding how these basic principles apply to "real world" contexts. In addition to these general psychology courses, I also teach upper-division applied topics courses including TPSYCH 421 (Social Psychology, Law and Society), TPSYCH 422 (Psychology and the Legal System) and TPSYCH 471 (Applied Issues in Cognition). These courses draw not only on understanding basic psychological principles, but also incorporate interdisciplinary perspectives from other other fields (e.g., law, policing, public policy, business, health). TPSYCH 421 and TPSYCH 422 are tailored towards understanding how psychological science can help us understand and inform our legal systems. TPSYCH 471 also includes some coverage of how cognitive psychology principles can help us understand behavior within the criminal justice system, but also includes more broad coverage of applications of these principles within business, healthcare and education systems as well as other aspects of daily life. Given the focus on understanding how these processes are related to real-world applications, many of my courses not only serve to fulfill the requirements for the Psychology major, but also serve as electives towards the Criminal Justice degree.
Affiliations
American Psychology-Law Society (Div. 41 of APA)
Association for Psychological Science
American Society of Evidence-Based Policing
Society for Applied Research in Memory and Cognition