Randy Nichols, Ph.D.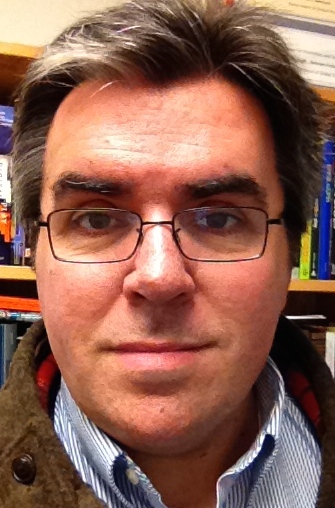 Degrees
Communication and Society
Communication and Society
My research focuses on the political economy of the video game industry. As a relatively new media industry, video games serve as an excellent example of the promises and challenges of new media, information economies, economic interventions intended to foster creative industry development, and emerging labor practices. Because it is focused on a critical political economic examination those areas, my research has grown to encompass questions of policy, cultural use and appropriation, international use and differences, and environmental impact. All of these areas, while often discussed as inevitable and deterministic, emerge out of particular choices in which history and context matter greatly. Just as importantly, the impact of these choices is felt differently by different parts of society. My research strives to use these examples to help better understand key ideas about the economy, policy, and society.
Political Economy of Communications
Video Games and Entertainment Media Cultures
Communication and Mass Media Research
New Technology and Communications
New Media and Information Policy
Communications and Labor
TCOM 201: Media and Society
TCOM 254: Communication History
TCOM 320: Principles of Web Design
TCOM 353: Critical Approaches to Mass Communication
TCOM 380: Political Economy of the Media
TCOM 480: Critical Media Industry Studies
TCOM 481: Communication Regulation and Policy
Publication Date
Bibliographic Citation

2021

Nichols, R. (2021). "This is Gig Leisure: Games, Gamification, and Gig Labor" The Gig Economy: Workers and Media in the Age of Convergence. New York: Routledge.

2020

Nichols, R. (2020). "Video Game Product Proposal and Presentation" Edit Media: Teaching Materials. Available at
https://www.editmedia.org/teaching-material/assignment-video-game-produc...

2019

Nichols, R. and G. Martinez (eds). (2019). The Political Economy of Media Industries: Global Transformations and Challenges. New York: Routledge.

2019

Nichols, R. (2019). "Pokemon: Globalization" in M. Payne and N. Huntemann (Eds.) How to Play Video Games. New York: NYU Press.

2016

Ruggill, J., McCallister, K., Nichols, R., and Kaufman, R. (2016). Inside the Video Games Industry: Game Developers Talk About the Business of Play. New York: Routledge.

2016

McAllister, K.S.; Ruggill, J. E.; Conrad, T;, Conway, S.; deWinter, J.; Hanson, C.; Kocurek, C.; Moberly, K.; Nichols, R.; Nohr, R.F.; and Ouellette, M.A. (2016). "'Apportioned Commodity Fetishism and the Transformative Power of Game Studies." In Keri Duncan Valentine and Lucas John Jensen (Eds.) Examining the Evolution of Gaming and Its Impact on Social, Cultural, and Political Perspectives.<.i> Hershey: IGI Global.

2015

Nichols, R. (2015) "Curt Schilling's Gold Coins: Questioning the 38 Studios Collapse in Light of Creative Industry Policy" in Steve Conway and Jennifer DeWinter (Eds) Video Game Policy: Production, Distribution, and Consumption. New York: Routledge.

2014

Nichols, R. (2014) The Video Game Business.,/i> The International Screen Industries Series. P. McDonald and M. Curtin (series editors). London: Palgrave-McMillan.

2014

DeWinter, J., Kocurek, C., and Nichols, R. (2014). "Taylorism 2.0: Gamification, Scientific Management, and the Capitalist Appropriation of Play" Journal of Gaming and Virtual Worlds 6(2).

2013

Nichols, R. (2013). "Bourdieu's Forms of Capital and Video Game Production." In Jason Thompson and Marc Oulette (Eds.), Games Culture
Reader. Newcastle on Tyne: Cambridge Scholars Press

2013

Nichols, R. (2013). "Who Pays, Who Plays? Mapping Video Game Production and Consumption Globally." In Nina Huntemann and Ben Aslinger (Eds.), Gaming Globally: Production, Play and Place. Palgrave.

2011

Nichols, R. (2011). Digitalization and Video Games. In Jörg Becker (Eds.), The Digitalisation of Mass Media and Culture (pp. 16). Brussels: Report to Lothar Bisky, Member of the European Parliament

2009

Nichols, R. (2009). "Target Acquired: 'America's Army' and the Political Economy of the Global Video Game Industry" in Joystick Soldiers: the Military/War Video Games Reader. N. Huntemann and M. Payne (eds). Routledge.

2008

Nichols, R. (2008). "Ancillary markets: Merchandising and Video Games" in J. Wasko and P. McDonald (eds) The Contemporary Hollywood Film Industry. London: Blackwell Publishers.

2005

Nichols, R. (2005). "What Hath Wright Wrought: A Political Economic Context for the SimBrand" in Matteo Bittanti (Ed). SimCity. The Virtual Cities. Rome: EdizioniUnicopli, publishers.