Andrea Modarres, Ph.D.
Assistant Professor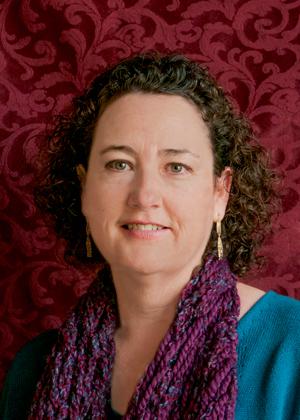 About
Degrees
Ph.D.
Literature
University of Arizona
2013
M.A.
Literature
California State University Northridge
2003
B.A.
English and Oriental (Near East) Studies
University of Arizona
1989
Introduction
My scholarship and teaching center upon multiethnic and Anglophone literature of the 20th and 21st centuries, as well as memoir and popular culture, such as film and television. In my research, I explore various facets of identity formation and the ways this process reflects the cultural, historical, political and economic implications of space and place. My exploratory framework combines postcolonial and feminist critiques with narrative theory and close reading to examine how identity is articulated through different texts that challenge and reinscribe notions of class, ethnicity of gender and their intersectionality.
Current Research
My current research examines memoir and fiction by authors from American ethnic backgrounds, including Arab American, Iranian American, Native American and Latino/a American, and argues that the articulation of identities in these texts is achieved through metaphorical and actual spaces inflected by language, exile, nostalgia and memory. The hyphenated space reveals ways in which each identity category, bounded by discourses of nationhood and ethnicity, class and gender, is constructed, questioned, and held in abeyance by means of recursive strategies of place-making and narration. Future projects will expand on this inquiry by including media texts and broadening the critical framework by examining the utility of concepts such as hybridity, liminality, and third-spaces as to our understanding of the overlapping effects of gender, ethnicity and class in both North American and global contexts.
Teaching
I teach courses in introductory literary analysis, as well as American literature and authors and childrens and adolescent literature. The introductory course takes a genre approach and introduces students to a variety of texts and styles, from Shakespeare through poetry and short stories, to recent novels such as Fight Club. Upper-level literature courses focus on notions of American identity, on various ways of looking at the concept of place in fiction, and on childrens and young adult literature and the construction of childhood throughout history. I also teach a Core writing course using graphic texts as well as traditional essays. In all my courses, I stress the importance of combining skills such as close reading, rhetorical analysis and literary criticism.
Courses include:
TLIT 200 -- Understanding Literature
TLIT 306 -- Studies in Selected American Writers (recent focus was "Examining the American Dream")
TLIT 311 -- Themes in American Literature
TLIT 406 -- Children's and Young Adult Literature
TCORE 101 -- Introduction to Academic Writing