Danica Miller, Ph.D.
Associate Professor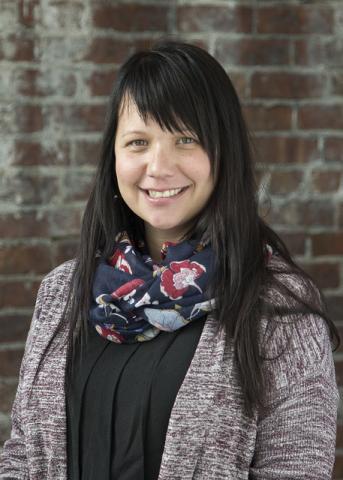 About
Degrees
Ph.D.
English
Fordham University
2013
M.Phil.
English
Fordham University
2007
M.A.
English
Fordham University
2006
B.A.
English Literature
Western Washington University
2000
Introduction
My research analyzes how various works by Native American writers—including Mourning Dove, D'arcy McNickle, Louise Erdrich, Leslie Marmon Silko and Sherman Alexie—engage the ways in which federal laws attempt to limit Native American tribal sovereignty. These writers portray Native American characters who use their unique socio-political position to contest legal marginalization and actualize new modes of identity. My work pinpoints a moment at which Native Americans draw upon distinctive cultures and histories—family clan structures, oral tradition, communal land—in order to formulate resistance.
Teaching
American Indian Literature

This course introduces students to both traditional and contemporary Native American literature with an emphasis on the transition between oral and written narratives. Among other voices, we read works by Vi Hilbert, Robert Allen Warrior and Red Jacket.
 

Contemporary Native American Art, Literature and Film (VLPA)

We analyze contemporary interpretations of the Native American experience and discuss how the experience is shaped by history and culture. How is Native American art influenced by tradition, yet influenced and inspired by the present? We analyze the transition between oral tales to more contemporary formats.
 

Native American Literature and Federal Law

This class examines how the intersection of federal law and Native American sovereignty is engaged in Native American literature. Texts include Louise Erdrich's The Bingo Palace, N. Scott Momaday's House Made of Dawn and D'Arcy McNickle's The Surrounded.