Michael Honey, Ph.D.
Professor Emeritus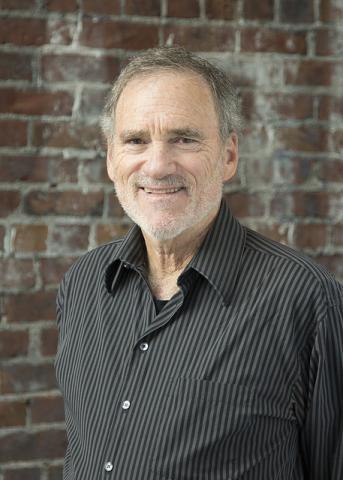 About
Degrees
Ph.D.
History
Northern Illinois University
1988
M.A.
History
Howard University
B.A.
History
Oakland University
Introduction
Dr. Honey is retired, but can be reached via email at mhoney@uw.edu. 
Michael Honey researches and teaches about African American, labor, southern history, and Martin Luther King, Jr. studies. He has taught or been a fellow at Stanford University, University of Maryland, the National Humanities Center, the Rockefeller Research Center in Bellagio, Italy, Wesleyan University, the University of Puget Sound, and the University of Washington, where he has held the Harry Bridges Chair of Labor Studies, the Haley Professorship, and a fellowship at the Simpson Humanities Center. He travels and speaks widely and is a distinguished lecturer for the Organization of American Historians and has received numerous awards from non-academic organizations for his civic engagement going back to his origins as a civil liberties organizer in the South. He is a graduate of Northern Illinois University (Ph.D.), Howard University (M.A.), and Oakland University (B.A.), and a native of Michigan and Memphis, Tennessee. He has written five books that won numerous academic awards, including the Robert F. Kennedy Book Award.
Current Research
Students can learn an interdisciplinary framework that links labor and civil rights history into a larger vision of the meaning of freedom and the role of social movements in changing the world. Current research interests include nonviolence and social movement history, oral and community history of Tacoma, and the unfinished agenda of movements for social change. Areas of work include developing films as well as songs and music, and creating new texts through oral history and primary research. The hope is that students will learn how to write their own story and the stories of numerous others in trying to make a better world.
Teaching
THIST 322 American Labor Since the Civil War
THIST 336 Black, Labor, and Protest Music in Historical Perspective
THIST 343 Vietnam and the 1960s
THIST 416 Life and Thought: Martin Luther King, Malcolm X, and Angela Davis (comparative African American radicalisms)
THIST 437 Doing Community History
THIST 440 Black Labor in America: Labor and Civil Rights History
These are upper level courses but can be taken by students from any major, and go beyond the study of history to social movement theory and ideas about the nature of and limits to American notions of freedom.
Affiliations
Work with the peace, labor, and civil rights communities in the Puget Sound and nationally; part of the national freedom and labor song networks; works with unions and social change organizations. A member of national American history, labor history, and African American and southern history organizations.
Academic Service
Reviewer for academic journals and book publishers, for national history awards, chair, commentator and presenter at national conferences and member of numerous community and national activist organizations.
Honors and Awards
Robert F. Kennedy Book Award for Human Rights Studies
Herbert Gutman Award for Labor History
H.L. Mitchell Award (twice) for Southern Labor History
Sydnor Award for Southern History
Liberty Legacy Award for Civil Rights History
Murray Morgan Award (Tacoma) for History
The Gandhi-King-Ikeda Award and the ML King Award of Weyerhaeuser for Community Engagement and Activism
A Guggenheim Fellowship and fellowships from the National Endowment for the Humanities, Stanford, the Rockefeller Foundation, and various academic and other organizations