Michelle Garner, Ph.D.
Associate Professor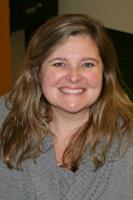 About
Degrees
Ph.D.
Social Welfare
University of Washington
2007
M.S.W.
University of Washington
1998
Introduction
Social work is the nexus of concern for improving individual and collective well-being with physical and mental health and social justice implications. This core mission is what attracted me to the field and now unifies and guides my teaching, research, service, and clinical practice.
I am a scientist-practitioner clinician, trained in behavioral health and medicine. After earning my MSW, I worked for years as a clinician and researcher in varied venues and with multiple populations prior to and during my doctoral education. I am a licensed independent clinical social worker (LICSW) and a member of the NASW academy of certified social workers (ACSW). Having joined the UWT faculty in 2006, I now teach practice and theory classes at the bachelors and masters levels, a role I am thoroughly enjoying. I have continued my private practice, which invigorates my teaching by keeping me grounded in my skills and current with practice issues.
I have a health services research orientation in my research and scholarship. As such, my interests are broader than the study of specific populations and lay in seeking to understand and improve common processes of health and social services. Specifically, I am interested in how services are organized for delivery, clinically active aspects of contexts and service providers, and potent content of provided services along with how these things effect who receives services, and how effective and efficient they are. My research and scholarship accordingly center upon:
Empirical outcomes evaluation of health and social service programs and novel psychosocial or structural interventions. Translational science and analytical analyses to conceptualize and improve provider behavior and intervention content for effectiveness at point of services, including preparation of professional social workers and lay community volunteers.
I bring enthusiasm for the profession and my work into the classroom and am contemplative about how to make this enthusiasm contagious!