Tom Koontz, Ph.D.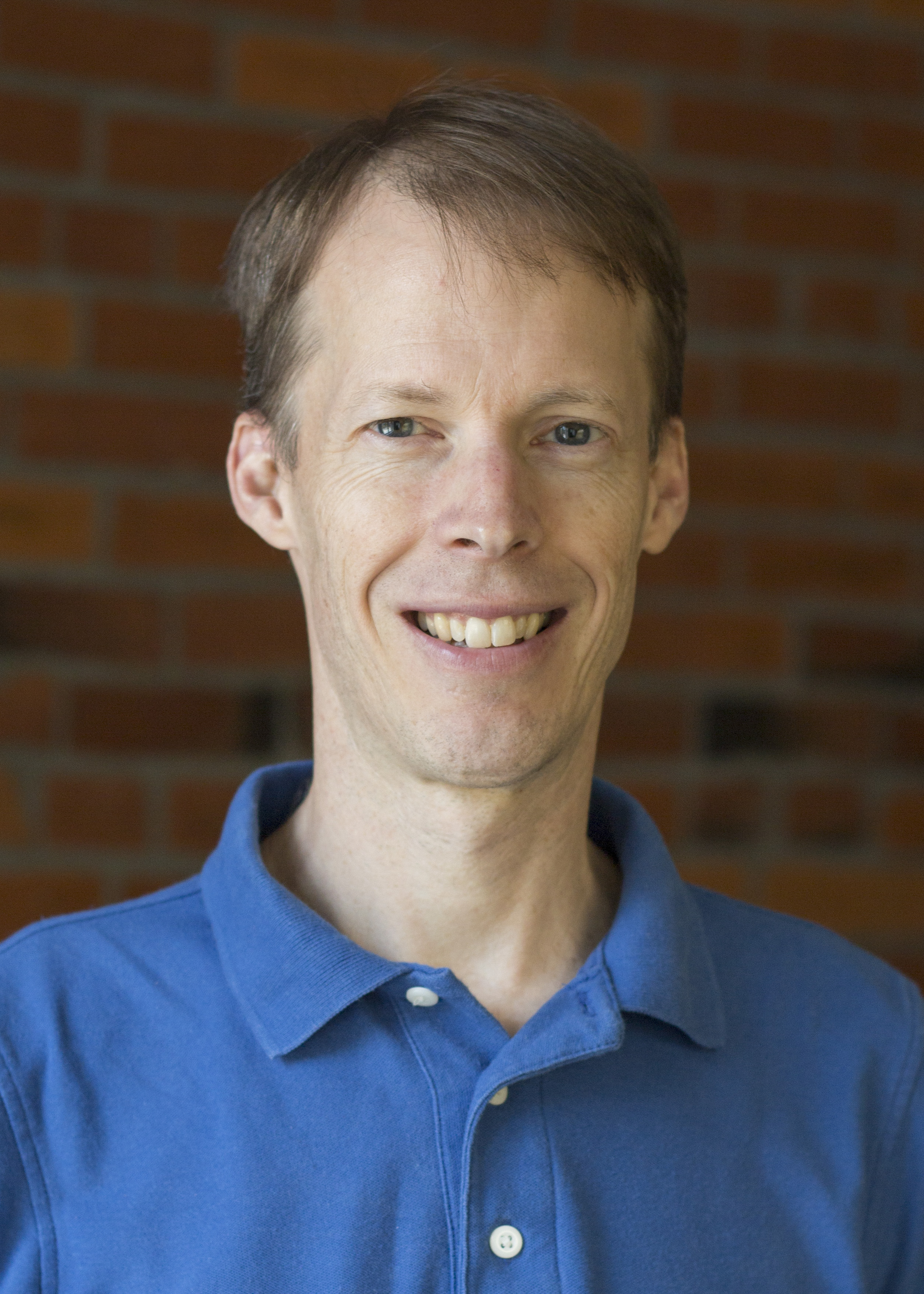 Degrees
Environmental Policy and Natural Resource Management
Indiana University: School of Public and Environmental Affairs
University of Puget Sound
I grew up in Kitsap county and completed my bachelor's degree at the University of Puget Sound, before heading east to pursue graduate work at Indiana University in Public Policy. My interdisciplinary graduate studies focused on environmental policy as it relates to human systems including institutions, stakeholder participation and community-based natural resource management, as well as natural systems such as forests, watersheds and the global climate. As a research assistant with the International Forestry Resources and Institutions program, I collaborated with international scholars examining the ecological and sociopolitical aspects of community-based natural resource management and coupled human and natural systems.
In 1998 I joined the faculty at Ohio State University in the interdisciplinary School of Environment and Natural Resources. Working with colleagues and students, I conducted research on collaborative environmental management, forest policy, watershed management and related environmental and natural resources policy topics. As one of the few social scientists in an environmental science program, I enjoyed helping students to integrate across disciplines and see the critical role of social science in solving environmental challenges.
In 2011 I spent a half-year sabbatical at Leuphana University in Germany, where I taught and researched in the sustainability program. This provided an opportunity to compare collaboration and water policy between the European Union and the U.S. In 2014 I returned to my home state of Washington to join UW Tacoma in its environmental science, environmental studies, and sustainability efforts.     
I view environmental social sciences as comprising interdisciplinary fields focusing on human institutions, decisions and behaviors that affect and are affected by the environment. Understanding the human dimensions allows better use of science in decision making about complex phenomena such as global climate change, multi-level watersheds and ecosystem management to promote sustainability. My research program focuses on three primary areas: (1) collaborative environmental governance and sustainability, (2) climate change and (3) ecosystem management policy.
Collaborative environmental governance engages policy makers and managers across multiple levels of government, along with citizens, scientists, land owners, non-governmental organizations and industry, to address complex problems that neither could solve alone. By fostering learning and diffusion of ideas and promoting adaptation, collaborative environmental governance can enhance the sustainability of social and ecological systems. My research examines the integration of science, politics and management that shapes how humans affect and are affected by environment and natural resources policy. Much of this work has centered on watershed management.
Human dimensions of climate change is an inclusive and interdisciplinary topic, within which I focus on how policies are made as well as how policies affect intended targets. Much of this work has focused on renewable energy and land use. My future plans in this area focus on human adaptation to climate change, as mediated by institutions and scientific information.
As government agencies have embraced ecosystem-based management approaches, they face new imperatives for decision-making, planning and implementation. My research has included studies of the adoption of ecosystem management across federal and state resource management agencies. My future plans in this area include examining the role of science and stakeholder input into government agency policy making. In addition, the recent U.S. Forest Service Collaborative Forest Landscape Restoration initiative puts ecosystem management principles into practice for forest restoration projects, and the Western U.S. is a context ripe for examination of how these projects have played out.
I draw on a range of social science research methods, especially comparative case study (interviews, documents, observation) and survey (telephone, mail, web-based) methods. Recently I have expanded my methodological toolkit as a member of the advisory board for two German projects on participation in environmental decisions, one using case survey / meta-analysis methods and the other conducting field experiments. My most recent USDA research grant includes case study, survey and field experiment methods.
I have a special interest in the research-teaching nexus. In addition to teaching courses about social science research methods, I have recently begun using a "research learning" approach. This allows me to engage students as partners in collaborative research studies. As in service learning, the students not only perform research tasks, they also reflect on their experiences and link them to course content.     
Teaching was my motivation for choosing a career in academia, and I have enjoyed opportunities to develop and teach many different courses to facilitate student learning. Moreover, I have contributed guest lectures and discussion facilitation in a wide range of courses to integrate environmental politics and policy concepts across the natural and social sciences. In 2007, I was honored to receive the Plimpton Outstanding Teaching award, which is my College's top teaching recognition, as well as the Price Advising Award, my College's top advising recognition (from among 200 faculty). I currently have a scholarship of teaching article on sustainability knowledge forthcoming in the International Journal of Sustainability in Higher Education, and I have published an article in the Journal on Excellence in College Teaching on my use of reading questions to foster active student engagement with texts.
I have experimented with a variety of teaching strategies to facilitate active student learning. In addition, an important teaching role for me entails mentoring students outside the classroom. I enjoy collaborating with students conducting research for their honors and thesis projects. These student-faculty partnerships frequently lead to jointly authored papers and conference presentations.
Through extensive feedback from students, colleagues, and pedagogical experts, I have come to see that there is no single "best" teaching approach for all contexts, and that student learning modes vary across individuals as well as within individuals at different stages of their learning. Over time, I have developed a repertoire of teaching tools to facilitate student learning, including questioning techniques, classroom discussion, reflective writing, application of material to student-relevant experiences and service learning.
At UW Tacoma I am currently teaching TESC 201 The Science of Sustainability, TESC 345 Pollution and Public Policy, TEST 337 Natural Resources Policy: America's Public Forests and Parks. In each of these courses, we explore policy making, human behavior, institutions and the relationship between science and decision making.     
American Political Science Association
Science, Technology and Environmental Politics section
Public Policy section
Political Science Education section
Association for Environmental Studies and Sciences
Western Political Science Association
International Association for Society and Natural Resources
International Association for the Study of the Commons 
Editor, STEP Ahead, Newsletter of the Science, Technology, and Environmental Policy Section of the American Political Science Association, 2011-2015.
 
Editorial Board member, Policy Studies Journal, 2010-present.
 
Editorial Board member, Journal of Public Administration Research and Theory, 2009-present.
 
Advisory Board member, edited series: Routledge Studies on Public Administration and Environmental Sustainability, 2011-present.
 
Associate Editor for Policy, Journal of Forestry, 2005-2010.
 
Reviewer for numerous scientific journals including: Environmental Management; Environmental Politics; Human Ecology; Human Ecology Review; Journal of Environmental Policy and Management; Journal of Environmental Management; Journal of Politics; Land Use Policy; Policy Sciences; Public Administration Review; Rural Sociology; Science,Technology and Human Values; Society and Natural Resources; State and Local Government Review.
 
Member, Social Science Subcommittee, Puget Sound Partnership Science Committee, 2014-present.
 
Coordinator, Environmental Studies major, University of Washington Tacoma, 2014-present.

 
Associate Editor, Society & Natural Resources, 2015-present.
 
Campus Fellow, Teaching Evaluation Working Group, University of Washington Tacoma, 2015-2016  
SESYNC Distinguished Scholar, Postdoctoral Immersion Program, Annapolis MD, October 2017
 
Ohio State Faculty Professional Learning Community on Sustainability Across the Curriculum, 2012-2013, one of 10 instructors selected University-wide to participate.
 
Journal of Public Administration Research and Theory, 2017 Virtual Issue on Alternative and Nonregulatory Approaches to Environmental Governance, Nikolic and Koontz (2008) article included as one of 9 articles making important contributions to the field over the past 16 years.
 
Public Administration Review, 2016 Virtual Issue on Environmental Policy, Regulation, and Governance, Koontz and Thomas (2006) article included as one of 14 articles making important contributions to the field over the past 53 years.
 
Outstanding Faculty Award nominee, Oustanding Student Ceremony for Awards and Recognition (OSCARs), University of Washington Tacoma 2016.
 
Association for Public Policy Analysis and Management nominee, for best paper presented at the 2009 APPAM annual meeting.
 
Pi Sigma Alpha Award nominee, for best paper presented at the 2008 Western Political Science Association annual meeting.
 
Plimpton Outstanding Teaching Award, 2007, College of Food, Agricultural and Environmental Sciences, The Ohio State University (selected from over 200 College faculty).
 
Price Advising Award, 2007, College of Food, Agricultural and Environmental Sciences, The Ohio State University ($500 award).
 
Pomerene Teaching Award recipient, 2002. College of Food, Agricultural and Environmental Sciences, The Ohio State University ($1,000 award). 
| Publication Date | Bibliographic Citation |
| --- | --- |
| 2018 | Ranjan, Pranay, and Tomas M. Koontz 2018 (accepted). "Resource asymmetry and property-rights in agricultural drainage systems: implications for collective action." International Journal of the Commons. |
| 2016 | Heeren, Alexander, Ajay Singh, Kristina Slagle, Adam Zwickle, Anna McCreery, and Tomas Koontz. 2016. "Is sustainability knowledge half the battle? An examination of sustainability knowledge, attitudes, norms, and efficacy to understand sustainable behaviours." International Journal of Sustainability in Higher Education 17(3). |
| 2016 | Koontz, Tomas M. 2016. "Back to the Future? Collaborative Environmental Governance Theory and Practice," In Margerum, Richard, and Cathy Robinson (eds.) The Challenges of Collaboration in Environmental Governance: Barriers and Responses , Edward Elgar Publishing. |
| 2015 | Koontz, Tomas M. and Jens Newig. 2014. "Cross-level Information and Influence in Mandated Participatory Planning: Alternative Pathways to Sustainable Water Management in Germany's Implementation of the E.U. Water Framework Directive." Land Use Policy 38:594-604. |
| 2015 | Koontz, Tomas M., Divya Gupta, Pranietha Mudliar, and Pranay Ranjan. 2015. "Adaptive Institutions in Social-Ecological Systems Governance: A Synthesis Framework." Environmental Science and Policy 53:139-151. |
| 2015 | Biddle, Jennifer C. and Tomas M. Koontz 2014. "Goal Specificity: A Proxy Measure for Improvements in Environmental Outcomes in Collaborative Governance". Journal of Environmental Management 145:268-276. |
| 2014 | Newig, Jens, and Tomas M. Koontz. 2014. "Multi-level Governance, Policy Implementation, and Participation: The EU's Mandated Participatory Planning Approach to Implementing Environmental Policy." Journal of European Public Policy 21(2): 248-267 DOI:10.1080/13501763.2013.834070 published Oct. 2013 online. |
| 2014 | Zwickle, Adam, Tomas M. Koontz, Kristina Slagle, and Jeremy T. Bruskotter. 2014. "Assessing Sustainability Knowledge of an Undergraduate Student Population Developing a Tool to Measure Knowledge in the Environmental, Economic, and Social Domains.' International Journal of Sustainability in Higher Education 15(4): 375-389. |
| 2014 | Carlton, J.S., J.R. Angel, S. Fei, M. Huber, T. Koontz, B.J. MacGowan, N.D. Mullendore, N.L. Babin, and L.S. Prokopy. 2014. "District Foresters' attitudes toward using climate and weather information when advising forest landowners." Journal of Forestry 112(1): 9-14. http://dx.doi.org/10.5849/jof.13-054. |
| 2014 | Koontz, Tomas M., and Jens Newig. 2014. "From Planning to Implementation: Top Down and Bottom Up Approaches for Collaborative Watershed Management." Policy Studies Journal 42(3):416-442. |
| 2014 | Koontz, Tomas M. 2014. "Social learning in collaborative watershed planning: The Importance of Process Control and Efficacy" Journal of Environmental Planning and Management 57(10): 1572-1593. DOI: 10.1080/09640568.2013.820658 |
| 2013 | Koontz, Tomas M. and Sen, Sucharita. 2013. "Community Responses to Government Defunding of Watershed Projects: A Comparative Study in India and the USA." Environmental Management 51(3): 571-585. |
| 2012 | Hauser, Bradley K., Tomas M. Koontz, and Jeremy T. Bruskotter. 2012."Volunteer Participation in Collaborative Watershed Partnerships: Insights from the Theory of Planned Behavior." Journal of Environmental Planning and Management 55(1):77-94 |
| 2011 | Koontz, Tomas M. and Kathryn M. Plank. 2011. "Can Reading Questions Foster Active Learning? A Study of Six College Courses." Journal on Excellence in College Teaching 22(3):23-46. |