Jill Purdy, Ph.D.
Executive Vice Chancellor for Academic Affairs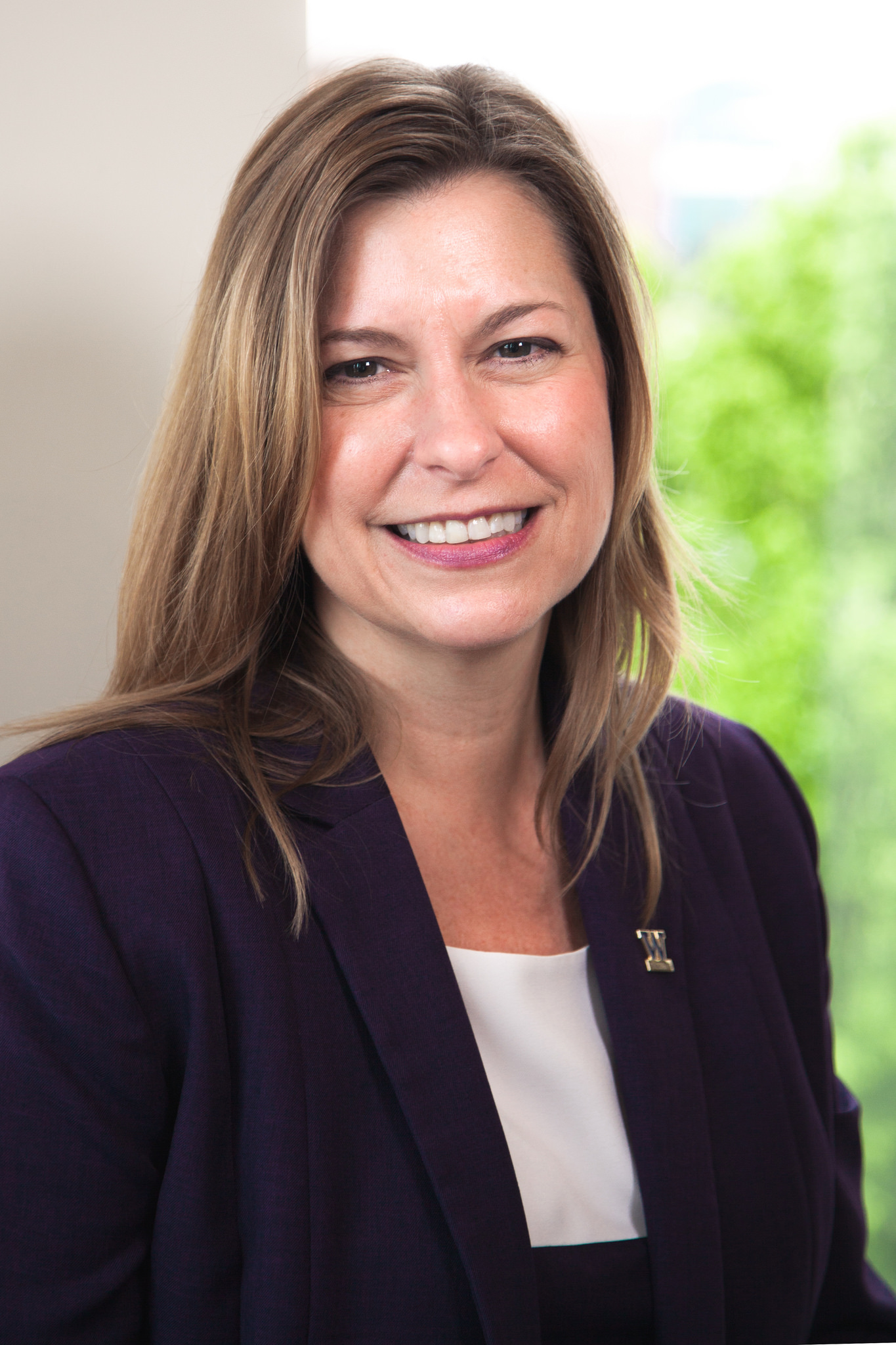 Degrees
Pennsylvania State University
College of William and Mary
Dr. Purdy is a founding faculty member of the Milgard School of Business. Her expertise is in management and organizational sociology. She served as director of the MBA program from 2000-2005, as Academic Director of the Center for Leadership and Social Responsibility from 2006-2012, and as Interim Dean from 2015-2016.
Her current research includes the study of social entrepreneurs, Institutional influences on business social practices, and cross-sector collaboration and conflict resolution.
Publication Date
Bibliographic Citation

2017

Purdy, J., Ansari, S. & Gray, B. (Forthcoming). Are logics enough? Framing as an alternative tool for understanding institutional meaning making. Journal of Management Inquiry.

2017

Thompson, T., Purdy, J. & Ventresca, M. (Forthcoming). How entrepreneurial ecosystems take form: Evidence from social impact initiatives in Seattle. Strategic Entrepreneurship Journal.

2017

Skilton, P. F., & Purdy, J. M. (2017). Authenticity, power, and pluralism: A framework for understanding stakeholder evaluations of corporate social responsibility activities. Business Ethics Quarterly, 27(1), 99–123.

2016

Purdy, J. M. (2016). The role of power in collaborative governance. In R. Margerum & C. Robinson (Eds.), The Challenges of Collaboration in Environmental Governance. Cheltenham, UK: Edward Elgar Publishing.

2015

Gray, B., Purdy, J. M. & Ansari, S. S. (2015). From interactions to institutions: Microporcesses of framing and mechanisms for the structuring of institutional fields. Academy of Management Review,  40(1): 115-143.

 

2012

Purdy, J. M. (2012). A framework for assessing power in collaborative governance processes. Public Administration Review. 72(3): 409-417. 

2009

PURDY, J. M. and Gray, B. (2009). Conflicting logics, mechanisms of diffusion, and multilevel dynamics in emerging institutional fields. Academy of Management Journal, 52(2): 355-380.

2003

Louie, B. Y., Drevdahl, D., Purdy, J. M. & Stackman, R. W. (2003). Advancing the scholarship of teaching through collaborative self-study. Journal of Higher Education, 74(2): 150-171.

2000

Purdy, J. M., Nye, P., & Balakrishnan, P. V. (2000). The impact of media richness on negotiation outcomes. International Journal of Conflict Management, 11(2): 163-188.