Jacob Martens, MFA
Associate Teaching Professor
Office Hours
Schedule Days
Monday - Friday
Schedule Hours
Winter 2020: 8:15am-9:15 am MWF and by appointment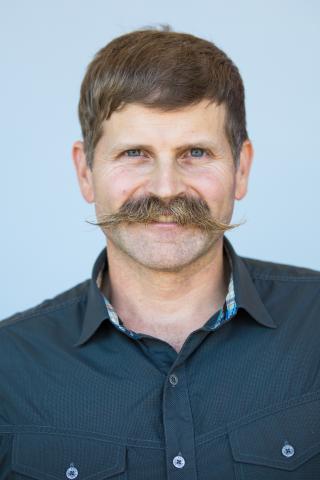 About
Degrees
MFA
Creative Nonfiction
Oregon State University
2005
Introduction
Like his father and grandfather, my father was a carpenter. He framed houses from Spanaway to Puyallup and other places around Tacoma, and in the slow-building times, he worked on our Eatonville, Washington farm. Over my life, my father taught me many hands-on skills, including carpentry, roofing, wrenching, and other skills that I could use to make a living, do it myself, or to solve problems. As the first in my family to earn a living with an advanced college degree, I discovered a love of teaching and learning during graduate school. Since then, my teaching includes hands-on learning where students write to build their own worlds, guided by my philosophy of further, together.
At UW Tacoma, I also embrace a networking philosophy with faculty and staff in support of student success. Here are a few ways I serve or have served:
• Co-chair, UWT Teaching Squares
• COIL, Data, and iTech Fellow
• Member of CAC Career Committee
• Co-chair Pacific Northwest TYCA-PNWCA 2017 Conference at UWT
• Member of UW TACADA
One of the current developments in my coursework includes amplifying student voice through a course theme I call "Writing from the Playlist." Students share their favorite tunes as ways to develop research questions and argument topics.