Emma Rose, Ph.D.
Associate Professor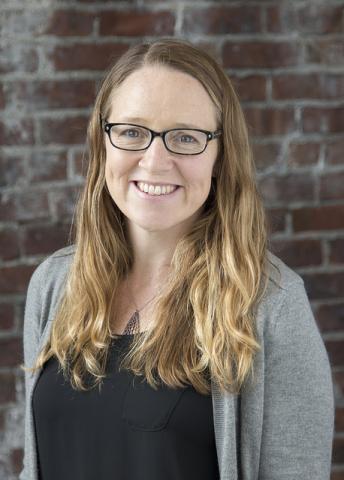 About
Degrees
Ph.D.
Human Centered Design & Engineering
University of Washington Seattle
2011
M.S.
Technical Communication
University of Washington Seattle
2001
B.A.
English
Duquesne University
1995
Introduction
My research is motivated by a commitment to design for digital inclusion. Designing for information and communication technologies (ICTs) in developing countries and for poor communities in developed countries presents unique challenges. In these settings, people have limited access to a variety of resources which result in challenges in daily life. Constraints in these settings include infrastructure, technology and economics. I investigate how existing methodologies and design approaches can and should be expanded to accommodate the growing diversity of people using technology. Specifically, I have focused on understanding peoples needs and practices using methodologies that are contextual and participatory.
Within the field of technical communication, my area of expertise is in usability and user-centered design. Prior to my academic career, I worked as a user experience consultant and web designer where I spent over a decade designing, researching and adapting designs to meet the needs of a variety of users. This experience in industry gives my research and teaching an applied and practical approach. I choose research projects that have the potential to make an impact. I also bring this sensibility to the classroom. I enjoy teaching and getting students excited about writing, design and research.
Current Research
My current research projects include the following areas:
Research about design and participation:
How do resource constraints impact people's ability to get things done? How can information and communication technologies be developed to overcome or acknowledge these constraints?
How is agency enabled and constrained by the structures of society? Where can we find inspiration within the tensions between agency and constraints?
How do we design reciprocity into social systems?
In what ways do UX methods (design and research) need to be modified to account for broader participation?
How does identity, narrative and other storytelling techniques help shape the way that designers and researchers communicate?
Research about teaching:
Teaching UX: How do we teach the myriad of skills related to user experience? What are the ways in which design and research thinking can be taught effectively?
Effective teamwork and class collaborations: How do we design group work in the classroom to help students maximize their learning, get experience negotiating and dealing with conflict in a team environment and help students develop team skills?
Teaching
Teaching is one of the best things about my job! I have over a decade of experience teaching technical communication classes at both the undergraduate and graduate level. I also often teach workshops at conferences and to industry clients.
I have taught the following classes at UW Tacoma:
TWRT 291: Technical Communication in the Workplace
TWRT 350: Principles of User Centered Design
TCOM 230: Principles of Web Design
Affiliations
Society for Technical Communication
User Experience Professionals
ACM SIGCHI (Special Interest Group on Computer-Human Interaction)
Honors and Awards
2011: Award of Excellence in Innovation, Human Centered Design & Engineering, University of Washington Seattle
2006: Innovator Award: Graduate Teaching, College of Engineering Community & Innovation Awards, University of Washington Seattle
1995: Duquesne Literary Magazine, Best Poem