Ellen M. Bayer, Ph.D.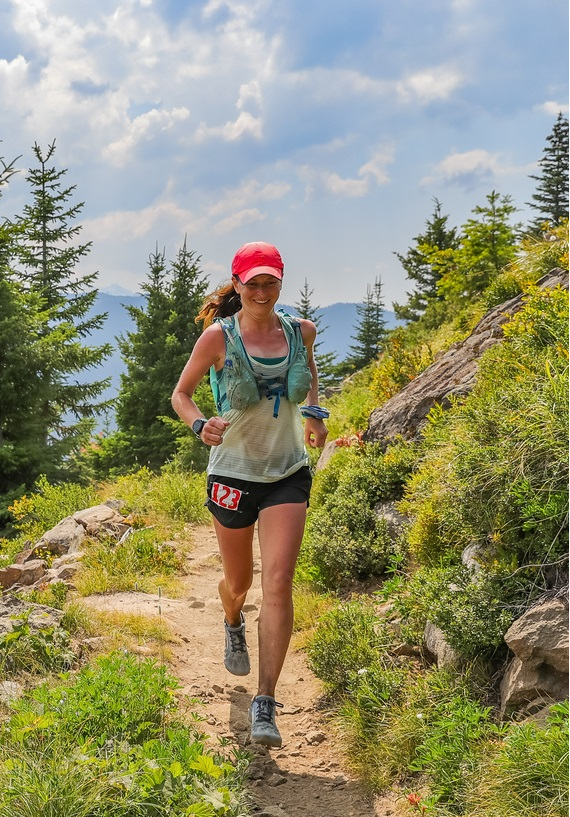 Degrees
Northern Kentucky University
My professional research and teaching interests center on Environmental Literature and Pedagogy, and my personal passion is to help empower others to access and engage with the natural world. Broadly, my work approaches the arts and humanities through an ecocritical lens and examines the role of natural and built environments in the range of texts I study. More specifically, my scholarship explores the ways in which human desires and aesthetic preferences impact the natural world and considers the environmental consequences of our personal preferences. With the aim of reaching a broader audience, I share my work in a variety of formats, from academic and literary journals, to interdisciplinary sustainability workshops, to podcasts and live storytelling events. In terms of teaching, helping students connect with the natural world is the core of my pedagogy. From writing grants to fund excursions to Mount Rainier National Park, to developing a gear lending library and spending my free time out on the trails with students, I view helping students develop the skills and confidence to venture into the natural world as the cornerstone of my job. As my observations reveal, not only can this be a transformative experience for students personally, but having first-hand experience in the natural world also fosters new engagement with issues of sustainability and the global environmental crisis.
I'm in the early stages of developing a new project that will collect and analyze data in order to discover if there are correlations between having a first-hand, personal experience in the natural world (such as going for a hike or sea kayaking) and a deeper sense of engagement in, and commitment to, addressing issues of sustainability and the global environmental crisis. In other words, I want to explore whether humans tend to care more about conserving and protecting nonhuman nature if they make physical contact with it. Emerging research suggests such correlations do exist, and I would like to invite my students to help me contribute to this growing area of inquiry.
Environmental Literature and Nature Writing; Ecocriticism and Environmental Criticism; Geocriticism; Place-Based Pedagogy and Literature; Human/Animal Studies; Narrative Studies and Ethics; Literature and the Arts; Nineteenth- and Twentieth-Century American Literature, broadly
TLIT 101: Understanding Literature / Survey Course
TLIT 210: Studies in American Literature / Current: "The Problem of American Identity"
TLIT 237: Introduction to Literature and Environment / Survey Course
TLIT 305: American Literary Movements / Current: "Realism, Naturalism, Regionalism"
TLIT 306: Studies in Selected American Writers / Current: "Moby-Dick and the Arts"
TLIT 311: Themes in American Literature / Current: "Space, Place, and Environment"
TLIT 437: Topics in Literature and Environment / Current: "Wilderness Tales"
Professional Affiliations
The Association for the Study of Literature and Environment (ASLE)
The Society for Nineteenth-Century Americanists (C19)
The Society of Early Americanists (SEA)
The Society for Literature, Science, and the Arts (SLSA)
The College English Association (CEA)
The Society for the Study of American Women Writers (SSAWW)
The Rocky Mountain Modern Language Association (RMMLA)
The Henry James Society
The Kate Chopin Society
The Poe Studies Association
The Thoreau Society
The Melville Society
Local Affiliations
Tacoma South Sound Sports Commission Ambassador, Winter 2018-Present
Volunteer Work
Boldly Went, Storytelling Coach and Community Partner, Autumn 2017-Present
Washington Trails Association Trail Work Volunteer 2018-Present
Tacoma Needs Trees, Volunteer and Participant, Fall 2016-Present
Seattle Running Club Trail Work Volunteer, King County Parks, Fall 2016-Present
Trail Race Volunteer for local running organizations: Rainshadow Running; Evergreen Trail Runs; Grandpa's Wishbone Marathon; Tacoma City Marathon Association; Durbin Race Management, Spring 2015-Present
Current Service to the University
Arts, Media, and Culture Major Coordinator
Division of Culture, Arts, and Communication (CAC) Career Committee
UWT Outdoor Adventure Club Faculty Advisor
Interview Committee Participant for job searches in SIAS
Peer Observer
Letters of Recommendation for Students
Current Service to the Profession
Association for the Study of Literature and Environment: Conference Panel Chair
Association for the Study of Literature and Environment, Rocky Mountain Modern Language Society Chapter: Panel Chair and Liaison
Humanimalia: a Journal of Human/Animal Interface Studies: Article Reviewer
Rhode Island History: Article Reviewer
Sloth: A Journal of Emerging Voices in Human-Animal Studies: Article Reviewer
West Virginia University Press: Manuscript Reviewer
Interdisciplinary Teaching and Scholarship Collaboration Grant, Winter 2019. Applied for a collaborative curriculum development grant with colleague James Gawel for proposed course, "Wilderness and Natural History in the Literature of the Pacific Northwest."
Center for Leadership and Social Responsibility Curriculum Enhancement Award, Fall 2018. Funded an excursion to Mount Rainier National Park for my TLIT 237 students.
University of Washington Tacoma School of Interdisciplinary Arts and Sciences Research and Teaching Funding for a Writing Retreat at the UW Friday Harbor Campus, Fall 2017
National Endowment for the Humanities Summer Stipend Grant. UWT Nominee, Summer 2016
University of Washington Tacoma School of Interdisciplinary Arts and Sciences Research and Teaching Funding for travel to the International Melville Society Conference in London, June 2017. Application Under Review, Winter 2017
University of Washington Tacoma Division of Culture, Arts, and Communication Intellectual Enhancement Divisional Funds for Dean Burke lecture, "Tacoma and the Sea," Winter 2017
University of Washington Tacoma School of Interdisciplinary Arts and Sciences Research and Teaching Funding for the Faculty Success Program Tuition and for a Writing Retreat at the UW Friday Harbor Campus, Fall 2016
University of Washington Tacoma Arts & Lectures Committee Funding for "A Creative Talk with Matt Kish, Autumn 2015
University of Washington Environmental Stewardship and Sustainability Office Green Seed Grant, Faculty Participant, Spring 2015-Autumn 2016
| Publication Date | Bibliographic Citation |
| --- | --- |
| 2019 | (Podcasts and Live Narrative Events): Featured Author on four episodes of the Boldly Went Podcast, including "Best Of Season 1" |
| 2019 | (Podcasts and Live Narrative Events): Field Notes: Seventy48. Contributed content for this special episode of the Boldly Went podcast and website, covering the inaugural Seventy48 human-powered boat race, founded in Tacoma, WA. |
| 2019 | "'The Strata of My History': Reading the Ecological Chronotope in Wendell Berry's That Distant Land." Forthcoming in Landscapes: the Journal of the International Centre for Landscape and Language (Spring 2019) |
| 2019 | "'Go to the Place that Hurts': Confronting a History of Violence in Toni Morrison's Margaret Garner." Forthcoming in Parlour: A Journal of Literary Criticism and Analysis 4 (2019). |
| 2019 | "Green Burial, Home Burial: A Return to Redbud Hill." Forthcoming in The Trumpeter: Journal of Ecosophy (Spring 2019) |
| 2019 | (Article-In-Progress): "'The Handiwork of Angels': Transcending the Picturesque in Poe's Landscape Tales." Preparing for submission to Poe Studies: History, Theory, Interpretation. |
| 2019 | (Article-In-Progress): "Sending Students out of the Classroom and Into the Wild: An Ecopedagogy." Preparing for submission to The CEA [College English Association] Forum. |
| 2018 | (Podcasts and Live Narrative Events): "The Wisdom of a Ten-Year-Old." Told at the August 2018 Boldly Went Live Event in Poulsbo, WA. To be featured on a forthcoming episode. |
| 2018 | (Podcasts and Live Narrative Events): "The Lesson of Kansas." Told at the April 2018 Boldly Went Live Event in Tacoma, WA. (Microphone malfunction prevented the narrative from being recorded for the podcast.) |
| 2018 | "The Ecocritical Implications of Downing's Influence on Poe's Landscape Aesthetic." The Edgar Allan Poe Review 19.2 (2018): 250-73. |
| 2017 | (Podcasts and Live Narrative Events): "Dismantling Imposter Syndrome in the Central Cascade Range." Featured on Episode 50 and awarded Best Narrative at the November 2017 Boldly Went Live Event in Tacoma, WA. |
| 2017 | (Podcasts and Live Narrative Events): "Let the Giver Give." Featured on Episode 34 and awarded Best Narrative at the July 2017 Boldly Went Live Event in Tacoma, WA. |
| 2017 | (Podcasts and Live Narrative Events): "Relentless Forward Progress." Featured on Episodes 17 and 36 and awarded Best Narrative at the April 2017 Boldly Went Live Event in Tacoma, WA and selected as "Best of Season 1" (for being one of the most downloaded narratives of the season.) |
| 2017 | "A More Complete Ahab: Into the Darkness of Moby-Dick." Forthcoming in Reconstructions 17.1 (2017). Co-authored with Andrea Modarres. |
| 2016 | "Influences on, and Implications of, Poe's Landscape Aesthetic." Influencing Poe. Barbara Cantalupo and Richard Kopley, eds. Penn State UP, Forthcoming. |
| 2015 | "Fishbowl." Forthcoming in The Pocket Instructor: Literature. William Gleason and Diana Fuss, eds. Princeton UP, 2015.   |
| 2013 | Henry James, Impressionism, and The Public, by Daniel Hannah. Review 19 (December 2013).  |
| 2013 | Worm Work: Recasting Romanticism, by Janelle A. Schwartz (2012). In Humanimalia 5.1 (2013): 141-46.  |
| 2011 | Lobster, by Richard J. King (2011) and Lobster: A Global History, by Elisabeth Townsend (2011). In Humanimalia 3.1 (2011): 101-07.   |
| 2011 | Livestock/Deadstock, by Rhoda M. Wilkie (2010). In Humanimalia 2.2 (2011): 125-33.   |