Chris Lott
Digital Learning Designer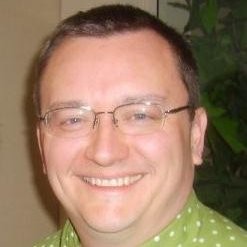 Degrees
English (Creative Writing)
Philosophy (literary theory)
Online Innovation and Design
My role as a designer is to help you create the richest and most connected learning experience possible through fusing the appropriate technologies with your pedagogy.
I'm Alaskan born and raised in the interior of that vast state, and then living all over it for 47 years, 20+ of which I taught online, hybrid, and face-to-face courses in English, Education, Social Media, and various other edtech and tech topics.
I was the Director of Teaching and Learning for the University of Alaska Fairbanks eCampus, shepherding a design team and various other staff while building from 0 to 43 fully online degree programs from Associates to Master's levels. Then, when my children moved out and away, I moved to warmer climes and came back to the hands-on work I'd been missing, working with innovative faculty!
I'm a word lover. I started as a poet and poetry magazine editor, drifted into pop linguistics, and I still have a regular short radio segment on words and language that airs on Alaska Public Radio. I'm an avid crossword solver and beginning crossword constructor (aka Cruciverbalist). I also collect pencils, play chess, and am deep into tea, particularly oolongs and pu-erhs.