Carolyn West, Ph.D.
Professor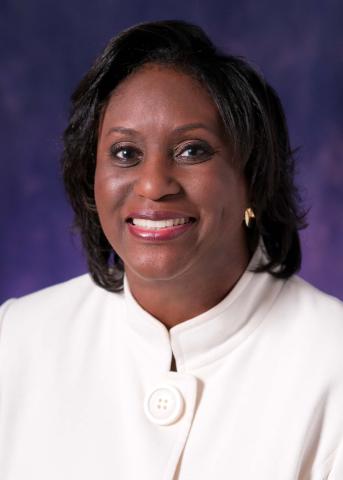 About
Degrees
Ph.D.
Clinical Psychology
University of Missouri, St. Louis
1994
M.A.
Clinical Psychology
University of Missouri, St. Louis
1988
B.A.
Psychology
University of Missouri, St. Louis
1986
Introduction
Armed with my first adult library card, at age 12 I checked out the book Scream Quietly or the Neighbors Will Hear. This book was one of the early academic efforts to investigate domestic violence. Today, I spend my professional life writing, training and consulting. My primary goal is to produce research that can be applied to real life problems. For example, I create culturally sensitive training material for domestic violence/sexual assault advocates.
In 1997, after completing my second post-doctoral fellowship at the University of New Hampshire, the opportunity to help build an institution and a psychology program drew me to UW Tacoma. I teach a range of psychology courses related to violence and sexuality, including Family Violence, Human Sexuality, Sex Crimes and Sexual Violence, Sexual Deviance.
Current Research
I study the long-term consequences of intimate partner violence and sexual assault. I also investigate the hypersexualization of young women in the media.
Teaching
For me, teaching is like intellectual performance art. I move between lecture, discussion, video and group activities. Every student is encouraged to participate. My overall teaching philosophy is simple: Be authentic. Always treat students with respect and dignity. Encourage students to speak in their own voices. Have fun.
19YCH 202 Human Sexuality - Surveys biological, psychological and social determinants of human sexuality and sexual behavior. Topics include cultural diversity, sexual development (physical and psychological), sexual health, reproduction (pregnancy, contraception, abortion), development of sex, gender orientation, adult sexual bonding, sexual abuse and assault.
TPSYCH 401 Family Violence - Comprehensive interdisciplinary investigation of the pervasive social problem of family violence. Explores the history, theoretical explanations, causes and consequences of family violence, including intimate partner violence, date and marital rape, elder abuse and child physical and sexual abuse.
TPSYCH 403 Psychology of Black Women - Applies a psychological and feminist framework to the examination of black women's lives and development. Emphasizes the coping techniques used by black women throughout history. Topics include mental health, violence, male-female relationships and cross-racial friendships.
TPSYCH 431 Sexual Deviance - Examines various psychological, sociological, and biological theories that purport to explain the causes, consequences, and cure for atypical sexual behaviors, including fetishism, exhibitionism, sexual addiction, pedophilia and erotophonophilia (lust murder).
TPSYCH 432 Sex Crimes and Sexual Violence - Examines sexual criminality, its nature, characteristics, dimensions and ramifications in American society and internationally. Topics include, sexual assault, sex offenders and survivors of childhood sexual abuse, sex trafficking, prostitution and child pornography.
Affiliations
I strive to develop courses that encourage community activism. I invite speakers from community organizations, such as the Pierce County AIDS Foundation and YWCA domestic violence shelter. Over the years, my students have met people living with HIV and batterer treatment providers. This exposure has inspired students to volunteer at these agencies. 
Academic Service
I deliver keynote addresses, conduct workshops, consultant with government agencies and customize training material to educate and equip professionals with the skills to provide culturally sensitive domestic violence/sexual assault services.
Honors and Awards
Grants
University of Washington Tacoma Funds to Support Research, Teaching and Teaching Improvement ($2,000), 2013
Bartley Dobb Professorship for Study and Prevention of Violence, Grant awarded by University of Washington Foundation ($135,000), 2005-2008
National Institute on Alcohol Abuse and Alcoholism (NIAAA), Research Supplement for Underrepresented Minorities Program Grant No: 3 R01AA012219-04S1 ($63,443), 2003
Honors and awards
University of Washington Distinguished Teaching Award, 2013 (nominated in 2001, 2003, 2008, 2010, 2011)
University of Washington Outstanding Woman of the Year Award, 2011
Fellow, American Psychological Association (APA), Society for the Psychology of Women (Division 35), 2004