Aimee Kinney
Research Scientist
Office
Center for Urban Waters (CUW) 300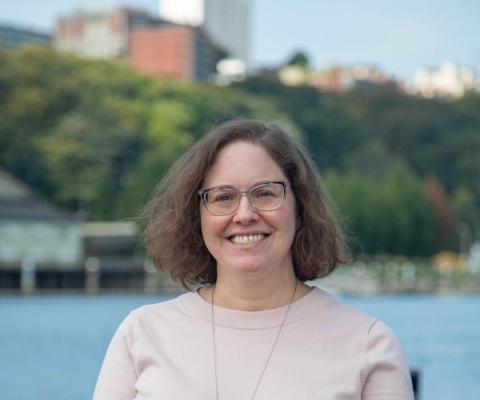 About
Degrees
M.M.A.
Marine Affairs
University of Washington
1998
B.S.
Biology and Marine Science
University of Miami
1995
Selected Publications
Kinney, A., R. Evrard, K. Bogue, and C.A. James. 2023. Filling the gap: A comparative analysis of stormwater utility fees and stormwater program budgets in the Puget Sound watershed. Journal of the American Water Resources Association. 59(5): 1128-1145. https://doi.org/10.1111/1752-1688.13123
C.A. James, T.B. Francis, J.E. Baker, N. Georgiadis, A. Kinney, C. Magel, J. Rice, T. Roberts, C.W. Wright. 2022. A boundary spanning system supports large-scale ecosystem-based management. Environmental Science & Policy. 133: 137-145. https://doi.org/10.1016/j.envsci.2022.03.014
Kinney, A., J. Johannessen, M. Fisher, A. Maverick, L. Øde-Giles, and B. Lane. 2021. Residential shoreline loan program feasibility study: Developing a new Shore Friendly incentive to help Puget Sound homeowners finance beach restoration and sea level rise adaptation. University of Washington Tacoma, Puget Sound Institute. https://www.eopugetsound.org/articles/shoreline-loan-program-feasibility-study
Guglielmo-Kinney, A. and T.M. Leschine. 2002. A Procedural Evaluation of an Analytic-Deliberative Process: The Columbia River Comprehensive Impact Assessment. Risk Analysis. 22(1): 83-100.