Claudia Sellmaier, Ph.D.
Associate Professor; MSW Program Chair and Graduate Program Coordinator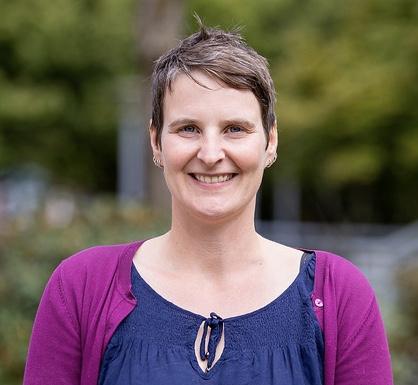 About
Degrees
Ph.D.
Social Work and Social Research
Portland State University
2015
M.A.
Intercultural Conflict Management
School of Social Work, Alice Salomon University, Berlin
2006
M.S.W.
Social Work
Otto-Friedrich-University, Bamberg, Germany
2002
Introduction
Claudia Sellmaier joined the Social Work and Criminal Justice faculty in 2015. She received her social work degree in Germany and practiced social work mainly with homeless youth both in Germany and the United States for over seven years. Her teaching focuses on the role of macro contexts such as policies, communities, and institutions in social work practice and social work education. In her research Claudia examines work-life fit at the intersection of gender and disability. She also looks at social work education and professional development in the context of disability both nationally and internationally.