Patsy Maloney, EdD, RN-BC, NEA-BC, CEN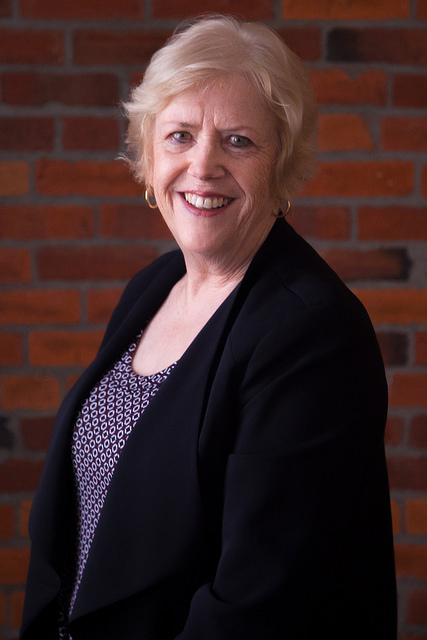 Degrees
Higher, Adult and Professional Education
University of Southern California
Adult Health Clinical Nurse Specialist/Nursing Administration
Catholic University of America
Behavioral Science (Organizational Behavior)
Catholic University of America
University of Maryland- Walter Reed Army Institute of Nursing
Patsy Maloney joined the faculty at the University of Washington Tacoma (UWT) in 2015. Dr. Maloney has held clinical, educational and administrative roles. Her clinical experience includes Emergency, Medical-Surgical, Critical Care, and Pediatric nursing. Her administrative roles include serving as a nursing manager, nursing director, and nursing executive. Her educational experience includes teaching nursing in graduate and undergraduate programs and directing a continuing nursing education center.
Dr. Maloney has served professionally in a variety of leadership roles, nationally and regionally, including President, Psi-at-Large Chapter of Sigma Theta Tau. Currently she is President for the Association of Nursing Professional Development (ANPD). She has served on educational planning committees for both the ANPD and the American Association of Colleges of Nursing (AACN). She chairs the Pierce County Emergency Medical Services Training and Development Committee. Dr. Maloney has completed two years as the ANPD column editor for the Journal for Nurses in Professional Development and was the co-editor of the third edition of Nursing Professional Development: Scope and Standards of Practice. She maintains certifications as an emergency nurse (CEN), nurse professional development practitioner (RN-BC), and a nurse executive (NEA-BC).
Dr. Maloney holds an educational doctorate in Higher, Adult, and Professional Education from the University of Southern California, an MA in Behavioral Sciences (Organizational Behavior) and an MSN preparing her for the roles of Adult Health CNS and Nursing Administration from the Catholic University of America. Her BSN is from the University of Maryland (Walter Reed Army Institute of Nursing).
·        Nursing professional development
·        Leadership
·        Teaching and learning
·        Emergency care in the community
·        Descriptive surveys: comparative and correlational
·        Focus groups
·        Case study
Nursing professional development research priorities/scholarly inquiry focus areas.
Courses Taught:

THLEAD 360 Healthcare Leadership Strategies
THLEAD 380 Healthcare Budgetary Analysis and Financial Decision Making
T NURS 403 Introduction to Research in Nursing and Healthcare
T NURS 435 Nursing Leadership
T HLTH 475 Aging Explored through the Arts
T NURS 512 Evaluation of Academic and Clinical Performance in Nursing Health CareT NURS 513 Theories and Methods of Teaching and Learning
T NURS 539 Healthcare Business Strategies: Optimizing Resources
T NURS 552 Organizational and Systems Leadership
T NURS 598 Scholarly Projects Seminar
| Publication Date | Bibliographic Citation |
| --- | --- |
| 2018 | Harper, M. G., & Maloney, P. (2018). The relationship between nursing professional development and the American Nurses Credentialing Center's Primary Accreditation Framework Journal of Continuing Education in Nursing, 49(8), 390-393. |
| 2017 | Harper, M.G., Maloney, P. & Shinners, J. (2017). Looking back and looking forward through the lens of the nursing professional development: Scope and standards of practice, 3rd Edition. Journal for Nurses in Professional Development, 33(6), 329-333. |
| 2017 | Maloney, P. (2017). 2017 Convention reflections: Aspire to transform. Journal for Nurses in Professional Development, 33(6), 324-326. |
| 2017 | Maloney, P. (2017). The Association Board as servant leader. Journal for Nurses in Professional Development, 33(5), 264-266. |
| 2017 | Maloney, P. (2017). ANPD's call to convention: A city transformed, New Orleans, LA. Journal for Nurses in Professional Development, 33(3), 151-153. |
| 2017 | Maloney, P. (2017). "Advocate for the NPD specialty." In 5th Edition Core Curriculum for Nursing Professional Development Pam Dickerson (Ed.). Association of Professional Development |
| 2017 | Maloney, P. (2017). ANPD strategic plan: A transforming association. Journal for Nurses in Professional Development, 33(2), 94-96. |
| 2017 | Harper, M.G. & Maloney, P. (2017). Our role as advocate for the nursing professional development specialty. Journal for Nurses in Professional Development, 33(2), 99-101 |
| 2017 | Maloney, P. (2017). ANPD management team: The wind beneath our wings. Journal for Nurses in Professional Development, 33(1), 47-48 |
| 2017 | Harper, M. G., & Maloney, P. (2017). The updated nursing professional development scope and standards of practice. Journal of Continuing Education in Nursing, 48(1), 5-7. |
| 2016 | Harper, M. G., & Maloney, P. (Eds.). (2016). Nursing professional development: Scope and standards of practice (3rd ed.). Chicago, IL: ANPD |
| 2016 | Maloney, P. & Harper, M. (2016). Nursing professional development: Standards of professional practice, Journal for Nurses in Professional Development, 32(6), 327-330. |
| 2016 | Maloney, P. (2016). 2016 Convention reflections: Aspire to inquire, Journal for Nurses in Professional Development, 32(6), 323-324. |
| 2016 | Maloney, P. (2016). ANPD board: Transitioning leadership, Journal for Nurses in Professional Development, 33(1), 274-275. |
| 2016 | Maloney, P. (2016). Transforming ANPD through membership engagement and leadership, Journal for Nurses in Professional Development, 32(4), 223-225. |
| 2016 | Harper, M. G., & Maloney, P. (2016). Nursing professional development: Revision of the scope and standards of practice, Journal for Nurses in Professional Development, 32(3), 171-173. |
| 2016 | Maloney, P. (2016). Call to convention. Journal for Nurses in Professional Development, 32(3), 166-168. |
| 2016 | Maloney, P. (2016). The value of ANPD membership. Journal for Nurses in Professional Development, 32(1), 49–50. DOI: 10.1097/NND.0000000000000232 |