Katie Baird, Ph.D.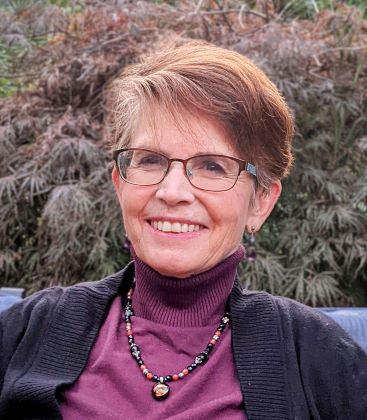 Degrees
University of Massachusetts
Michigan State University
University of California, Berkeley

Current CV here.

I'm passionate about good, evidence-based policy. I specialize in public economics, and my research investigates the effect of public policies on social mobility. I've written on education policy, income redistribution policy, and health financing policy. Most recently, I've engaged in research projects with a team of others to investigate the effect of voting drop boxes on voter turnout. My courses use economic theory to analyze public policies. Between 2010 and 2013 I wrote bi-weekly columns in the News Tribune on local, national, and international policy issues. You'll find these and other op-ed pieces on my blog.
I am currently engaged in research projects with Will McGuire, Loren Collingwood, Sarah Hampson, and Ben Gonzalez-O'Brien investigating the impact of drop boxes on voting patterns. One completed project, currently under review, examined the impact of King County, Washington's expansion of drop boxes, on turnout during the 2016 elections. We are embarking on a similar project in Pierce County to investigate whether advertisements about drop boxes affects their usage. I am also currently engaged in a study comparing a dozen European countries on the degree to which parental educational levels are inter-generationally passed on. I also have an article under review that recalculates countries' redistributive effort by taking households' private expenditures on health care into account. My website provides more detail on my research.
I teach courses that apply economic theory to public policies and public affairs. For instance, I teach a course on the economics of taxation and social policies (TECON 416 Current Topics in US Public Policy), one on the economics of education (TECON 420 Economics of Education), and a third that examines the economics of government intervention in a market economy (TECON 410 Economics and Public Policy). I also teach a course on how to think critically and write accurately about quantitative information (TPHIL 251 Data and Discourse).
American Education Finance Association
Association for the Study of Higher Education
Allied Social Science Association
Western Economic Association International
Association for Public Policy Analysis and Management
Washington Educational Research Association
Chair, Division of Politics, Philosophy and Public Affairs (2013-2014, and 2016-present)
Chair, UWT Faculty Assembly (2012-2013)
Vice Chair, UWT Faculty Assembly (2011-2012)
Member, UWT Budget and Strategic Planning Committee (2008-2014)
Member, UW Senate Executive Committee (2012-2013)
Member, UW Senate (2012-2013)
Member, UW Lecturer Committee (2012-2014)
Member, UW Senate Cabinet (2013-2014)
Member, UW Salary Policy Faculty Advisory Committee (2012-2013)
Chair, UWT Curriculum Committee (2011-2012)
Member, UW Curriculum Committee (2011-2012)
Member, UW Tri-Campus Committee (2011-2012)
Member, Board of Advisors, National Education Finance Conference (2010-present)
Editorial Advisory Board, Journal of Education Finance (2008-present)

Journal Reviewer

American Journal of Public Health
Journal of Education Finance
Journal of Policy Analysis and Management
Educational Policy
Health Services Review
International Journal of Preventive Medicine
International Journal of Health Policy and Management
Educational Evaluation and Policy Analysis, Medical Care
Medical Care Research and Review
Journal of Comparative Policy Analysis
Education Finance and Policy
Visiting Scholar, University of Bergen (Norway), Department of Economics and Centre for Economic Studies in Social Insurance and Labour Economics. University of Washington Faculty Exchange. Fall 2015.
Fulbright Senior Scholar Fellowship, Universidad del País Vasco, Departamento de Fundamentos del Análisis Económico II, Jan-June 2008.
Distinguished Teacher of the Year Nomination, University of Washington Tacoma (2002, 2014).
Interamerican Development Bank, principal investigator (2007-2008). Network Study on Quality of Education in Latin America and the Caribbean. Case Study of Paraguay.