Joyce Dinglasan-Panlilio, Ph.D.
Division Chair of SAM & Associate Professor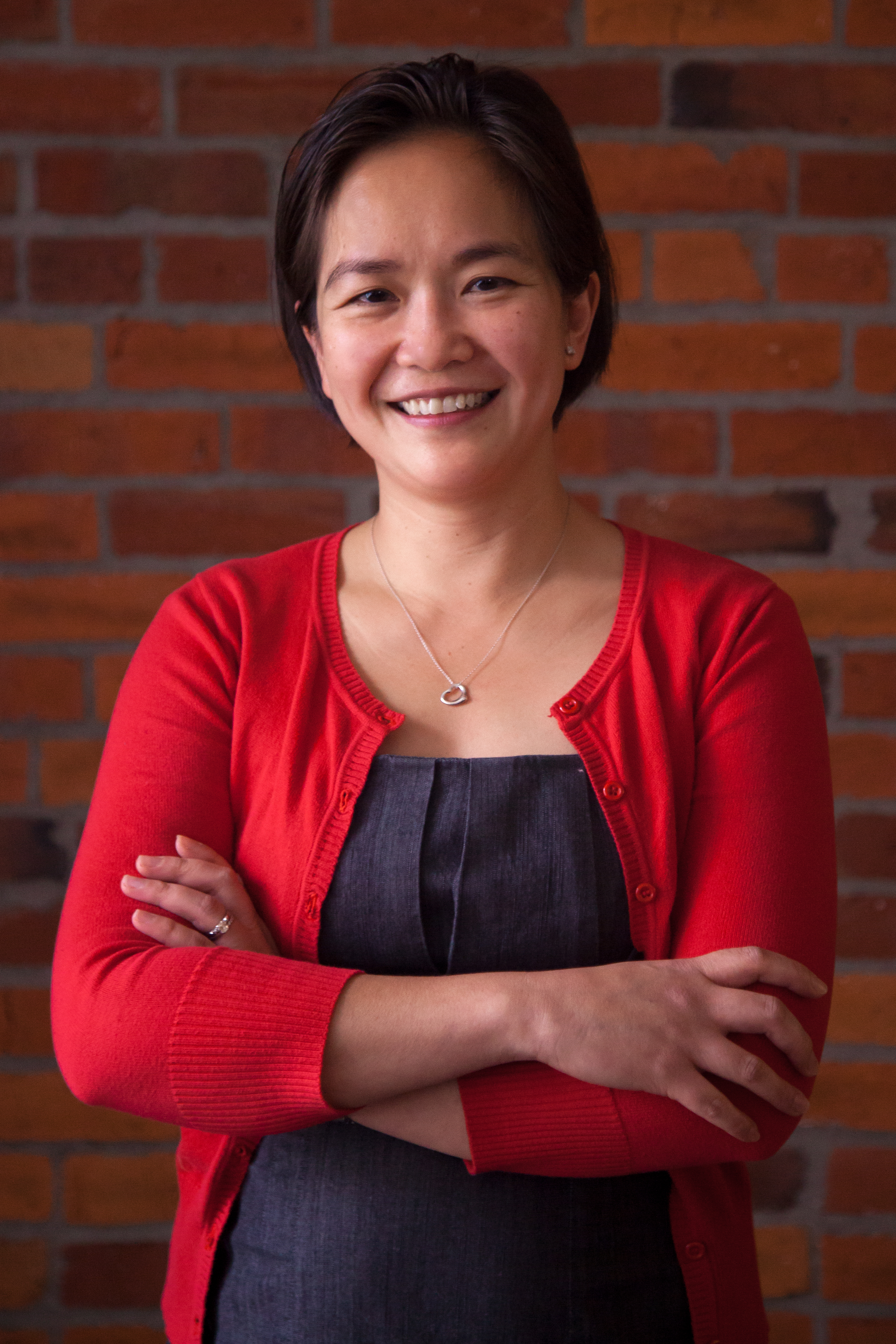 Dr. Joyce Dinglasan-Panlilio joined the UW Tacoma faculty in 2007 and pioneered the lower division Chemistry curriculum upon the expansion of the university into a 4-year institution. She obtained her undergraduate, masters and doctoral degrees in Environmental Chemistry from the University of Toronto. As an environmental organic chemist, her research focuses on investigating sources, transport and fate of emerging organic contaminants in the environment. She has pioneered studies and published articles on various indirect sources of perfluorinated chemicals to the environment. These are chemicals used in the manufacture of the non-stick polymer Teflon and related compounds. Environmental monitoring of emerging contaminants such as chemicals used in personal care products (PCPs) around the Puget Sound region is also an active area of her research. In addition, her research involves developing sensitive analytical methods using gas and liquid chromatography and mass spectrometry to measure various organic contaminants in complex environmental samples including surface water, air, sludge, biota and sediment.
She is a proponent of involving undergraduate students in cutting edge environmental research. She is also passionate about improving Science, Technology, Engineering and Mathematics (STEM) education across all grade levels and improving access of underrepresented students to higher education.
Measurement of residual polyfluorinated compounds from consumer products in order to evaluate the overall impact of these products to the environmental load of perfluorinated compounds
Baseline measurements of perfluorinated compounds from Mussel samples obtained from urban impacted bays around the Puget Sound region
Measurement of the occurrence and concentrations of perfluorinated compounds from storm water
Impact of environmental service learning project on stewardship and science educational experience of middle school and university level students
Dr. Dinglasan-Panlilio teaches courses in General, Organic, Analytical and Environmental Chemistry.
TCHEM 131 Introduction to Chemistry
TCHEM 142 General Chemistry I
TCHEM 152 General Chemistry II
TCHEM 162 General Chemistry III
TCHEM 251 Organic Chemistry I
TCHEM 261 Organic Chemistry II
TCHEM 271 Organic Chemistry III
TESC 310 Environmental Research Seminar
TCHEM 333 Environmental Chemistry
TCHEM 439 Analytical Chemistry with Environmental Application
American Chemical Society
Society for Environmental Toxicology and Chemistry
Member of DuPont Biodegradation Supplemental Environmental Project National Review Panel (2010-Present)
Advisory Board Member Puyallup Watershed Initiative The Russell Family Foundation (Nov 2012- May 2013)
Committee Member First Creek Action Plan Stakeholders Committee (Jul 2011-Dec 2011)
Reviewer for various academic journals including:

Environmental Science and Pollution
Water Research
Ground Water Monitoring and Remediation
Ecotoxicology and Environmental Safety
Applied Environmental Microbiology
Chemosphere
Environmental Science and Technology