David Reyes, DNP, MN/MPH, RN, PHNA-BC
Dean and Associate Professor
Adjunct Associate Professor, Family, Child & Population Health Nursing, UWS
Adjunct Associate Professor, UW School of Public Health, Health Svcs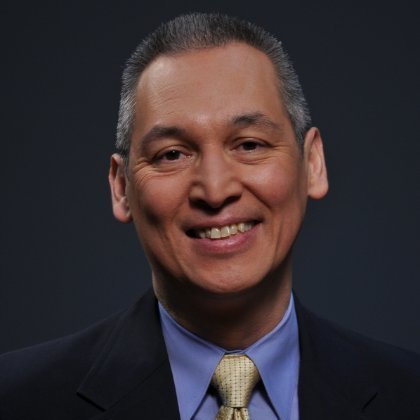 Degrees
University of Washington, Seattle
Nursing and Public Health
University of Washington, Seattle
Seattle University, Seattle
David Reyes, DNP, MN/MPH, RN is Assistant Professor of Nursing & Health Care Leadership at UW Tacoma. Dr. Reyes joined the faculty at the University of Washington Tacoma (UWT) in 2014, and has held clinical, educational and leadership roles in community and public health, acute care, home health, and perioperative nursing. His primary interests are in in addressing the root causes of health inequity and disparities, building community capacity to improve health, and population health systems. His research uses community-based participatory approaches that focus on equitable relationships with diverse communities to improve health outcomes.
Dr. Reyes has held national level health policy, leadership, and professional roles in the American Public Health Association, the American Association of Colleges of Nursing (AACN), the Robert Wood Johnson Foundation, the Institute of Medicine's Standing Committee on Family Planning, and the Washington State Public Health Association.
Dr. Reyes received his Doctor of Nursing Practice (2013), and Master of Nursing and Master of Public Health degrees (2002) from the University of Washington. He received his Bachelor of Science in Nursing from Seattle University with a minor in history in 1983; Dr. Reyes is board certified in Advanced Public Health Nursing.
Community based participatory research
Mixed methods -

Qualitative: content analysis; interpretative
Quantitative: descriptive survey
Community capacity and leadership to identify and prioritize health indicators
Exploring root causes/determinants of health disparities and health inequity
Intersection and impact of policy, structural and environmental factors on health
Organizational and leadership development
Population health systems improvement
Integration of population health and primary care
Community/population health nursing workforce development
Shifting Financial Power to Students: Does It Affect Health Equity, PI (2019-present)
Tacoma-Pierce County Indoor Air Pollution Project, Co-PI (2017-present)
Assessing access to and the perceived need for quality food sources to promote food equity, food justice and community health in South Tacoma; Puyallup Watershed Initiative, Just & Health Food System Community of Interest, PI (2016-present)
Courses Taught

Assessment & Planning for Healthcare Leaders
Business of Healthcare
Diversity, Health & Inequities
Health, Communities & Populations
Healthcare Accreditation & Legal Issues
Healthcare Systems & Health Policy
Nursing Leadership
2017. Washington State Nurses Association, Marguerite Cobb Public Health/Community Health Nurse
2016. Finalist, March of Dimes Community & Public Health Nurse of the Year
| Publication Date | Bibliographic Citation |
| --- | --- |
| 2017 | Evans-Agnew, R., Reyes, D., Primomo, J., Meyer, K., & Mattlock-Hightower, C. (2017). Community health needs assessments: Expanding the boundaries of nursing education in population health. Public Health Nursing; 34(1) 69-77. doi: 10.1111/phn.12298. |
| 2014 | Reyes, D.J., Bekemeier, B., & Issel, L.M. (2014). Challenges faced by public health nursing leaders in hyperturbulent times. Public Health Nursing, doi: 10.1111/phn.12078. |
| 2013 | Swider, S.M., Krothe, J., Reyes, D., & Cravetz, M. (2013). The Quad Council practice competencies for public health nursing. Public Health Nursing, doi: 10.1111/phn.12090. |