Chris Demaske, Ph.D.
Professor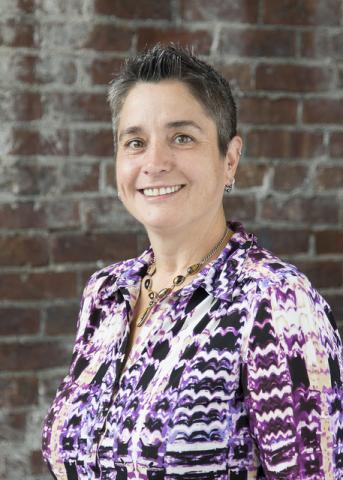 About
Degrees
Ph.D.
Communication and Society
University of Oregon
2001
M.A.
Journalism and Mass Communication
University of Mississippi
1993
B.A.
Journalism
California University of Pennsylvania
1991
Introduction
My research, as well as my teaching, is informed by two stages of my history: my career in the media industry prior to entering academia and my intellectual growth during my graduate work at the University of Oregon. Before entering my doctoral program, I had a professional career in newspapers, magazines and, to a lesser extent, public relations. These experiences in the media field partly shaped who I am as an academic. For example, my interest in studying the First Amendment initially grew out of my experience as a general assignment reporter. However, it was my exposure to feminist theory and critical race theory at the University of Oregon that propelled my initial interest in media law to a much more advanced level and set the foundation for the critical scholar and professor that I am today. While I am a communication scholar by training, my approach to examining free speech and press is decidedly interdisciplinary, reflecting both the issues I study as well as the interdisciplinary ethos that has been the hallmark of the School of Interdisciplinary Arts and Sciences (SIAS). My earliest research drew from communication studies, feminist theory, critical race theory, history, political theory and legal theory to support my metacritique of First Amendment law as it relates to the speech rights of members of disempowered groups. My newer work continues to incorporate those theoretical foundations but also incorporates social justice theory and has expanded my research into considering free speech protection within a global context.
Current Research
The bulk of my research explores the complicated relationship between the First Amendment and culturally disempowered groups in the United States. I question the role of the concept of the autonomous agent in First Amendment discourse and legal doctrine. As currently applied, the free speech clause of the First Amendment presupposes a level of equality among so-called autonomous individuals that does not actually exist. As a result, certain types of speech, such as hate speech and pornography, are protected under the assumption that less government regulation of speech fosters greater speech rights for everyone. However, it is this very discourse about freedom of speech, equality and autonomy that serves to further silence members of disempowered or marginalized groups. The power lies not in overt censorship of speech; the power is in the illusion of the openness of the debate. My exploration in this area has culminated in the publication of two books Free Speech and Hate Speech in the United States: The Limits of Toleration (2021) and Modern Power and Free Speech: Contemporary Culture and Issues of Equality (2009). Currently, I am continuing to pursue my research into the legal need for hate speech restriction, while expanding that work to encompass an investigation of the impact of hateful political rhetoric and the failure of traditional First Amendment doctrines to adequately address the negative social ramifications of such speech.
Teaching
My teaching at UW Tacoma predominately focuses on courses for our Communication Major, as well as supporting the Law and Policy Major. My course offerings cover both skills-based courses and theory-base courses. My skills courses focus on writing for print media, while my theory courses cover a range of topics from law to history.
Skills-Based Courses
TCOM 275 Writing, Reporting and Editing for the Mass Media
TCOM 349 News Writing
TCOM 482 Investigative Reporting
TCOM 484 Opinion Writing for Mass Media
TCOM 486 Feature Writing for Magazines
Theory-Based Courses
TCOM 353 Critical Approaches to Mass Communication
TCOM 354 Communication History
TCOM 388 Russian Media Studies
TCOM 454 Communication Law
Affiliations
UW Seattle Jackson School of International Studies, affiliate faculty
Academic Service
Faculty Supervisor, UW Tacoma/Moscow State University Newspaper Project. Autumn 2002 to present.
Legal Pathways Faculty Advisory Board, Fall 2018 to present.
Chair, UWT Art Committee, Fall 2019 to present, co-chair Fall 2016 to Summer 2019.
Vice Chair, SIAS Faculty Council, September 2020 to August 2021.
Associate Dean of Faculty Development and Academic Initiatives, School of Interdisciplinary Arts and
Sciences, 2017-2018.
Associate Dean of Faculty and Student Affairs, School of Interdisciplinary Arts and Sciences, 2016-2017.
Division Chair, Culture, Arts and Communication, 2013-2016.
Steering Committee member, Union for Democratic Communication, November 2013 to November 2016.
Member, The News Tribune Scholarship Foundation Committee, May 2011 to present.
Reviewer for various conferences and journals.
Honors and Awards
Nominated, UW Tacoma Distinguished Research Award, 2022.
UWT Nominee, NEH Summer Stipend Program, August 2016.
Nominated, UW Tacoma Distinguished Teaching Award, 2014, 2010, 2008.
Nominated, Outstanding Faculty Member, Outstanding Student Ceremony for Awards and Recognition (OS3), May 2015.
COIL Fellowship Recipient (Collaborative Online International Learning), Autumn 2014.
Pacific Northwest Association of Journalism Educators Fellowship, October 2006.
Internationalizing the UW Undergraduate Curriculum Grant, December 2005.
American Fulbright Scholar. Project Title: Lecturing Journalism in a Global Society: Russia and a Free Press.
Host University: Moscow State University. March and April 2005.
International Development and Global Citizenship Grant, Marc Lindberg Center for Humanitarian Action, December 2002.
University of Oregon Best Dissertation Writing Award (June 2002).
University of Oregon Doctoral Fellowship (2000-2001) September 2000.