John Finke, Ph.D.
Associate Professor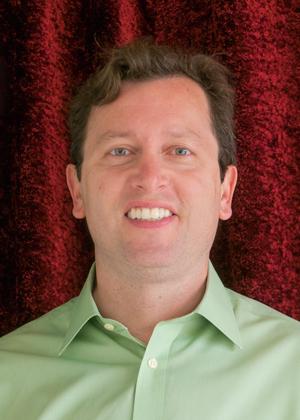 About
Degrees
Ph.D.
Chemistry
University of California, San Diego
2001
M.S.
Chemistry
University of California, San Diego
1998
B.A.
Biochemistry
Claremont-McKenna College
1993
Introduction
I am a biochemist and use a combination of biology, chemistry, and physics to solve difficult problems in biochemistry. I am interested in the how our immune system regulates and responds to misfolded proteins linked to neurological diseases such as Alzheimer's Disease. Simply put, does the immune system speed up or slow down the progression of Alzheimer's?
My lab uses a range of scientific tools, including surface plasmon resonance microfluidic sensors, fluorescence spectroscopy, chromatography, Western Blots, and computer simulations to study difficult protein interactions. We use these methods to investigate laboratory model protein systems of neurological disease, protein-based drugs, and proteins in human tissue. We are also initiating research to investigate protein passage through the blood-brain barrier.
Courses I regularly teach include: General Chemistry, Biochemistry, Biology of Aging, Senior Seminar.
Current Research
My lab investigates how intravenous immunoglobulin (IVIG) helps Alzheimers Disease patients and use this knowledge to develop improved Alzheimers Disease treatments. IVIG does show efficacy with Alzheimer's patients but on too limited a scale for current use as a drug. Because IVIG is a very complex drug, identifying the components that help Alzheimers patients is a critical and challenging problem.
To solve this problem, our lab has developed surface plasmon resonance (SPR) microfluidic sensors that are designed to specifically isolate and study specialized IVIG antibody subgroups. At UWT, we seek to employ our SPR method to measure two antibody properties that could benefit Alzheimers patients by reducing neuroinflammation: (1) antibody targeting to Alzheimer's brain plaques and (2) attached anti-inflammatory sugar groups. Specifically, we aim to determine if these two properties are found on the same antibody subgroup in IVIG. We also aim to determine if this critical antibody species is missing in late-stage Alzheimers patients and individuals genetically predisposed to AD.
A successful outcome of these studies could directly lead to an improved Alzheimers therapy via enrichment of IVIG antibodies with these special anti-inflammatory properties and/or design of non-antibody drugs to replicate the key IVIG properties. In parallel, we also hope to better understand how a healthy immune system prevents neuroinflammation in the aging brain.
Teaching
My teaching goal at University of Washington Tacoma is to develop meaningful courses that give students the tools to engage in modern interdisciplinary life science careers. In conjunction with basic life science content, I strive to introduce new technology, approaches to handle large datasets of information, and the science of systems.
TESC 141 General Chemistry I
TESC 200 Environmental Seminar
TESC 405 Introduction to Biochemistry I
TESC 406 Introduction to Biochemistry II
TESC 410 Environmental Science Senior Seminar
TESC 490 Biology of Aging
Affiliations
American Chemical Society
Protein Society
Biophysical Society
Academic Service
Grant Reviewer: National Science Foundation, Alzheimers Association, US/Israel Binational Foundation
Journal Reviewer: Biophysical Journal, Proteins: Structure, Function, Bioinformatics, Journal of Physical Chemistry B, Journal of Molecular Biology, Journal of Chemical Physics, Biochemistry/li>
Meeting Organizer: 2008, 2010 American Chemical Society Student Members Meeting - Detroit Section
Curriculum Committee: William Beaumont Hospital School of Medicine
Judge: 2011 Detroit Science Olympiad
Honors and Awards
1998, Graduate Research Travel Award, University of California at San Diego
1998, Growth Regulation and Oncogenesis Training Award (5-T32 CA 09523-15), NIH/NCI
2001, La Jolla Interfaces in Science Postdoctoral Fellowship, Burroughs Welcome Foundation
2002, National Research Service Award (GM064936-01), NIGMS/NIH
2005, Faculty Start-Up Award, Camille and Henry Dreyfus Foundation