Julie Nicoletta, Ph.D.
Professor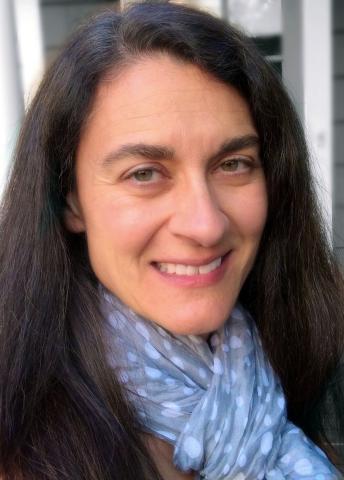 About
Degrees
Ph.D.
History of Art
Yale University
1993
M.Phil.
History of Art
Yale University
1990
M.A.
History of Art
Yale University
1988
B.A.
History of Art
Pomona College
1987
Introduction
I received my Bachelor's degree from Pomona College, and my Master's degree and Ph.D. in the History of Art from Yale University. I teach courses on American art and architecture, American studies, material culture studies, and public history.
My research interests focus on the intersection of architecture, the built environment, and social history. Past research projects have ranged from an examination of the Shakers and how they used space to shape and control behavior, the architecture of Nevada as a window into the politics of land development and the use of natural resources in the American West, and issues of gender in art and architecture.
Current Research
I am currently completing a manuscript entitled, Unisphere: Architecture and Globalization at the New York World's Fair of 1964-1965. This project will result in a new book on a little-studied world's fair and will encourage and enhance research on other postwar fairs. These later fairs provide opportunities for studying decolonization, the Cold War and a United States that was becoming an increasingly dominant influence on global culture in the two decades after World War II. My project goes beyond stylistic analysis to look at the political, social and economic forces that shaped buildings and landscapes at the fair. The audience for the completed book will include scholars of art and architecture, history, urban studies and postcolonial studies, as well as a broader, more popular readership interested in world's fairs.
Teaching
I teach academically challenging courses that require students to think critically and rigorously about different approaches to understanding the course material. I use texts and images in all of my courses as primary sources. Students also learn how to conduct research and use sources effectively in their writing and research projects. I currently teach the following courses:
THIST 200 American History I: 1607-1877
THIST 377 Art of the Americas
THIST 378 American Architecture
THIST 379 Modern Architecture
THIST 430 Introduction to Public History
THIST 470 The Material World: Art and Artifacts
Affiliations
American Association of Museums
College Art Association
Society of Architectural Historians
Vernacular Architecture Forum
Academic Service
University Press Committee, University of Washington Press
Assistant Editor, Editorial Advisory Committee, Buildings of the United States series, Society of Architectural Historians
Honors and Awards
University of Washington Royalty Research Fund Grant, 2012.
Chancellor's Research Fund, University of Washington, Tacoma, 2007.
Rockefeller Archive Center, Grant-in-Aid, 2005.
Fund for Innovation and Redesign, University of Washington (for a university-wide digital image collection), 2004.
National Endowment for the Humanities, Summer Stipend, 2001.
Distinguished Teaching Award, University of Washington, Tacoma, 2000.
Phi Beta Kappa, Pomona College, 1987.
Selected Publications
"Selling Spirituality and Spectacle: Religious Pavilions at the New York World's Fair of 1964-1965," Buildings and Landscapes: Journal of the Vernacular Architecture Forum 22:2 (Fall 2015): 62-88.
"Shaker in Chicago: Three Exhibitions on Shaker Art, Design, and Architecture," Journal of the Society of Architectural Historians 74:4 (December 2015): 517-519.