Robin Evans-Agnew, RN, Ph.D.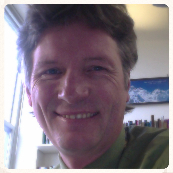 Robin Evans-Agnew joined the faculty at the University of Washington Tacoma (UWT) in 2012. His major research interests are in asthma and environmental justice. 
Robin Evans-Agnew received his PhD (2011) and MN (1989) from the University of Washington and his BSN (1994) from Johns Hopkins University. He is a steering committee member for the Puget Sound Asthma Coalition, the Washington Thoracic Society, the Pierce County Community Health Implementation Planning group, and the Cross Cultural Collaborative of Pierce County (MOGH group). His advanced clinical practice background includes school nursing and population based public health nursing with the American Lung Association of Washington, Tacoma-Pierce County Health Department, and Seattle Schools.
Public Health
Asthma
Health inequities
Environmental justice
Adolescent health
Critical and feminist theory
Interpretive/qualitative
Community-based participatory action research
Ethnography
Critical discourse Analysis
Visual methods (including Photovoice)
2015 - Youth environmental justice and woodsmoke pollution – A Pilot Study
2014 - Threats and supports to asthma management in Latino/Hispanic child care environments
2014 - Barriers and facilitators to asthma management in Hispanic/Latina mothers of children with asthma
Courses Taught:
TNURS 350/450 - Critical analysis and writing
TNURS 402 - Family and chronic conditions across the lifespan
TNURS/THLEAD 407 - Diversity, Health, and Inequities
TNURS 414 - Health, Communities, and Populations
TNURS/THLEAD - 430 Interpersonal Communication
TNURS 523 - Community Health Assessment
TNURS 509 - Evaluation and decision making in healthcare
TNURS 561 - Community planning, intervention and evaluation
 
| Publication Date | Bibliographic Citation |
| --- | --- |
| 2014 | Sanon, M., Evans-Agnew, R. A., & Boutain, D. (2014) An Exploration of Social Justice Intent in Photovoice Research Studies: From 2008 to 2013. Nursing Inquiry. |
| 2014 | Evans-Agnew, R. A., Compson, J., Lower, C. S. (in press): Crossing the interdisciplinary divide:  Co-advancing workforce development in environmental justice through a digital-commons initiative.  Interdisciplinary Environmental Review. |
| 2014 | Evans-Agnew, R. A., Sanon M., & Boutain, D. (2014). Critical Research Methodologies and Social Justice Issues: A Methodological Example Using Photovoice. In P. Chinn, P. Kagan, and M. Smith, Theories and Philosophies of Emancipatory Nursing: Social Justice as Praxis. Routledge press, New York. |
| 2011 | Evans-Agnew, R. A. (2011). Asthma management: An ecosocial framework for disparity research. Journal of Health Disparity Research and Practice, 5(1), 1-19. |