Kivanc A. Dincer, Ph.D.
Office hours
MWF 8:30-9:15am; MWF 12:30-1:15pm; F 8:30-9:15am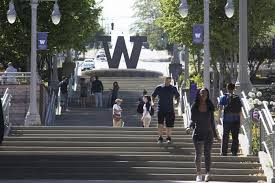 Degrees
Computer and Information Science
Syracuse University, Syracuse, NY
Iowa State University, Ames, IA
Middle East Technical University (METU), Ankara, TR
Dr. Dincer is a software engineering industry professor with extensive international experience in the software development industry as a practitioner, manager, consultant, trainer, and auditor. He teaches the best practices for large-scale professional software development at UW and conducts empirical software engineering research with industrial collaborators. He is a certified professional Information Systems Auditor (CISA), Project Manager (PMP), Business Analyst (BA), Software Tester (CTFL), Software Quality Engineer (CSQE), and Information Systems Security Expert (CISSP.)
Winter 2019 Quarter
TCSS 360A Software Development and Quality Assurance Techniques (MWF 11:00 - 12:20 pm @MDS 313)
TCSS 101A Computer Science Principles (MWF 9:30 - 10:50 am @JOY 205)
Spring 2019 Quarter
TCSS 461A Advanced Software Engineering (MW 5:50 - 7:50 pm @JOY 105) (Draft Syllabus)
TCSS 101A Computer Science Principles (MWF 11:00 - 12:20 am @SCI 111)
Visual Paradigm supports University of Washington | Tacoma, School of Engineering and Technology with online diagramming software for the drawing UML, Flowchart, Mindmap, BPMN, ArchiMate and more, under the Academic Partner Program.