Anderson Nascimento, Ph.D.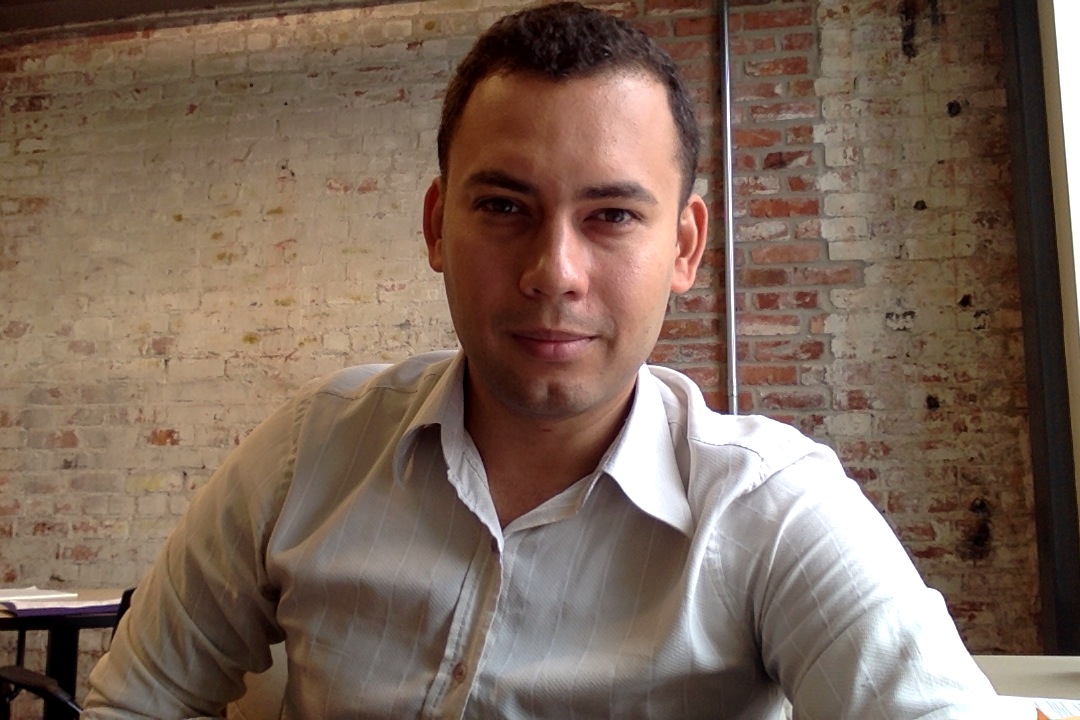 Degrees
Information and Communication Engineering
University of Tokyo, Japan
Information and Communication Engineering
University of Tokyo, Japan
University of Brasilia, Brazil
I am currently an assistant professor with the  Institute of Technology of the University of Washington - Tacoma and an adjunct professor with the department of Electrical Engineering - University  of Brasilia. Previously, I was a researcher with the NTT Information Sharing Platform Laboratories (headed by Tatsuaki Okamoto), in Japan. I have obtained my Ph.D. degree from the University of Tokyo, Japan in 2004 in Information and Communication Engineering with a thesis in cryptology. My supervisor was professor Hideki Imai. I research in cryptology, information theory and information security. My main research areas are: secure two-party and multi-party computations; oblivious transfer; bit commitment; quantum information theory; provable security and code-based cryptography.  Currently, I am fosucing on applications of secure multiparty computations to privacy preserving mechanism in big data, machine learning, cloud computing and social networks. I have published over 70 technical papers in conference proceedings and journals. My research has been funded by the Brazilian Army, the Ministry of Health in Brazil, Dell Computers, the Bank of Brazil, the European Union, The Royal Society, and Intel Corp. I am an associate editor of the IET Information Security Journal. My Erdös number is 3. 
Machine learning over encrypted data
Privacy in geographical information systems
Secure Delegation of computations
Service to the UW Tacoma 2014- Present

2014 - Present: Member of the Undergraduate CSS Committee
2014 - Present: Member of the Graduate CSS Committee 
2015 and 2016: Member of Search Committees in 
2014: Member of the Distinguished Research Award
I am an experienced teacher. I am very proud to point out that my classes have been widely praised by students and colleagues alike. A study on "passionate teachers" performed by researchers affiliated with the School of Education at the University of Brasilia, later published as a book, interview thousands of students and tried to identify what characteristics the most impactful teachers have. They included in their study my experience as a teacher as a model of "enthusiastic and effective teaching".
At the University of Washington Tacoma I have taught 4 courses in 2014-2015 and 6 courses in 2015-2016:
Cryptology
Computer Networks and Distributed Systems
Cryptographic Protocols
Network Security
Computer Security
Information Theory
Theory of Computing
Research Seminar in Cybersecurity
I have created the following courses: Information Theory; and Cryptography Protocols.
| Publication Date | Bibliographic Citation |
| --- | --- |
| 2016 | Bernardo David, Rafael Dowsley, Jeroen van de Graaf, Adriana Pinto, Anderson C A Nascimento, Unconditionally Secure, Universally Composable Privacy Preserving Linear Algebra, IEEE Trans on Information Forensics and Security, 2016 |
| 2015 | M. Pereira, R. Dowsley, G. Hanaoka, A. C. A. Nascimento, Public-Key Encryption Schemes with Bounded CCA Security and Optimal Ciphertext Lenght Based on the CDH and HDH Assumptions", The Computer Journal, Oxford University Press, 2015 |
| 2015 | Rafael Tonicelli. ; Anderson C A Nascimento, Rafael Dowsley ; Hideki Imai; Goichiro Hanaoka ; Akira Otsuka ; Joern Muller-Quade; Information-Theoretically Secure Oblivious Polynomial Evaluation in the Commodity-Based Model. International Journal of Information Security, Springer Verlag, 2015 |
| 2015 | Homero Oliveira Martins, Anderson C A Nascimento, QC-MDPC McEliece: an Optimized Implementation of a New McEliece Variant, IEEE Latin America Transactions, (Volume:13 , Issue: 6 ), 2015 |
| 2013 | Rafael Dowsley ; Joern Mueller-Quade ; Jeroen van de Graaf ; Anderson C. A. Nascimento. On the Composability of Statistically Secure Bit Commitments (invited paper). Journal of Internet Technology, v.14, pg 509-516, 2013 |
| 2012 | Nico D¨ottling, Rafael Dowsley, J¨orn M¨uller-Quade and Anderson C. A. Nascimento, CCA2 Secure Variant of the McEliece Cryptosystem, IEEE Transactions on Information Theory, v. 58, p. 6672-6680, 2012 |